We flew out early one morning and arrived in Orlando. There we were met by a Disney Cruise Line Representative (DCL from here on), and we didn't touch our bags again except to pack and unpack for the next 7 days. I'd like to say here that all DCL, and every single Disney employee ("cast member" in Disney-speak) we interacted with were decent and reasonable, and that was the worst interaction; the rule were friendly and seemed happy to be there.
&nbsp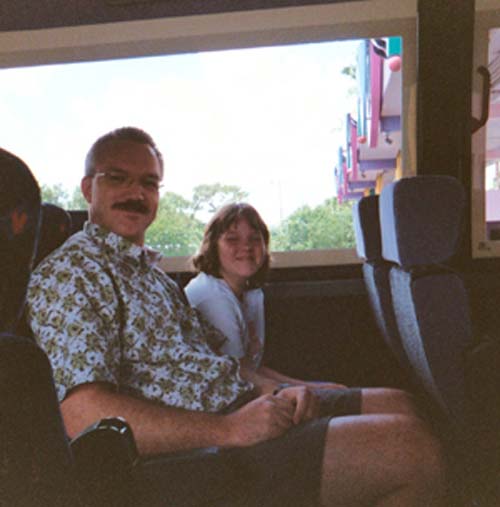 Then, onto the bus for a trip to Disney World and our hotel room in one of the many Disney Themed hotels (ours was Wilderness Lodge, log and frontier style). We checked in, and then went in search of our travelling companions, my brother in law and his family. However, as they had been there for a full day prior to our arrival, and PPPlanning on my part, we didn't know where to meet up with them.
&nbsp
Frankly, I didn't think it would be that big a deal; we'd been to Disney Land several times, and figured that Disney World would be roughly comparable in size; I was severely mistaken. DWorld is huge, taking roughly 10 minutes to get from the entry gate to the hotel on a bus, on a freeway built through the center of the facility. I had no idea. So, off to the Magic Kingdom in DW, thinking we'd just bump into them (insert derisive chuckle here).
&nbsp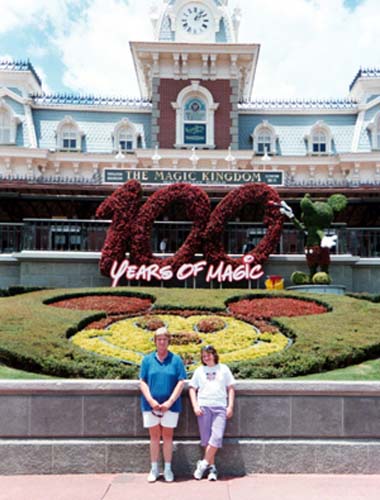 Arriving at the Magic Kingdom, we looked around and found it to be a very faithful copy of the original in California; still it seemed to be missing some substance (the visuals were right, perhaps it was the deja vu aspect). We ate lunch, realized this was an idiotic search method, and went back to the hotel, hoping to find them. What we found was a voice mail, which was returned.
&nbsp
We decided to go and enjoy our vacation, as it's ours to enjoy, and knew we'd meet up with them eventually.
More to follow; I spent tonight learning how to put thumbnails on the page and resizing the photos I have done; posting will pick up soon.