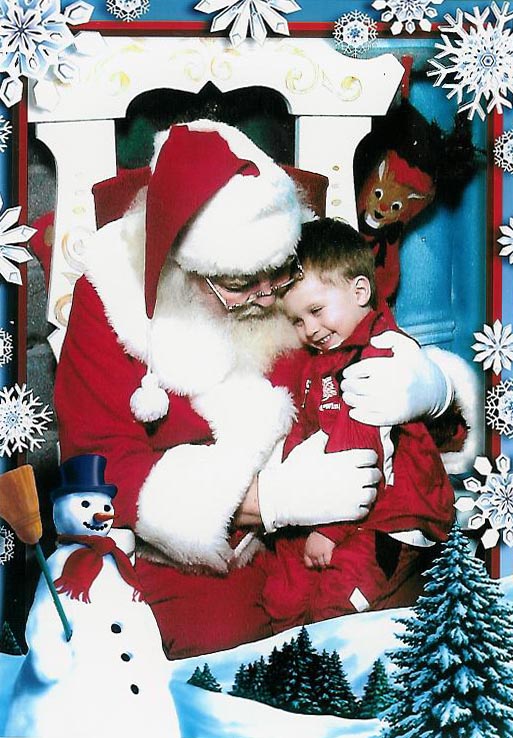 The world's cutest and smartest grandson, mine, went to see Santa yesterday, in one of those weird rituals of child raising. I still remember being petrified at going someplace strange to see a very much larger than life character who was loud and, somehow, knew everything about me.The grandson kept it all together; indeed, he brought the house down.
According to the Grandmother, eyewitness, grandson was all hammy, cheesy smiles sitting on Santa's lap. Then the obligatory 'what do you want for Christmas, young man?' was asked:
grandson: "I want some books, and I want mom to clean the kitchen".
Santa: "You want books, and, what?"
grandson: "I want books, and for mom to clean the kitchen".
From the mouths of babes……
And, I'm getting him some books.