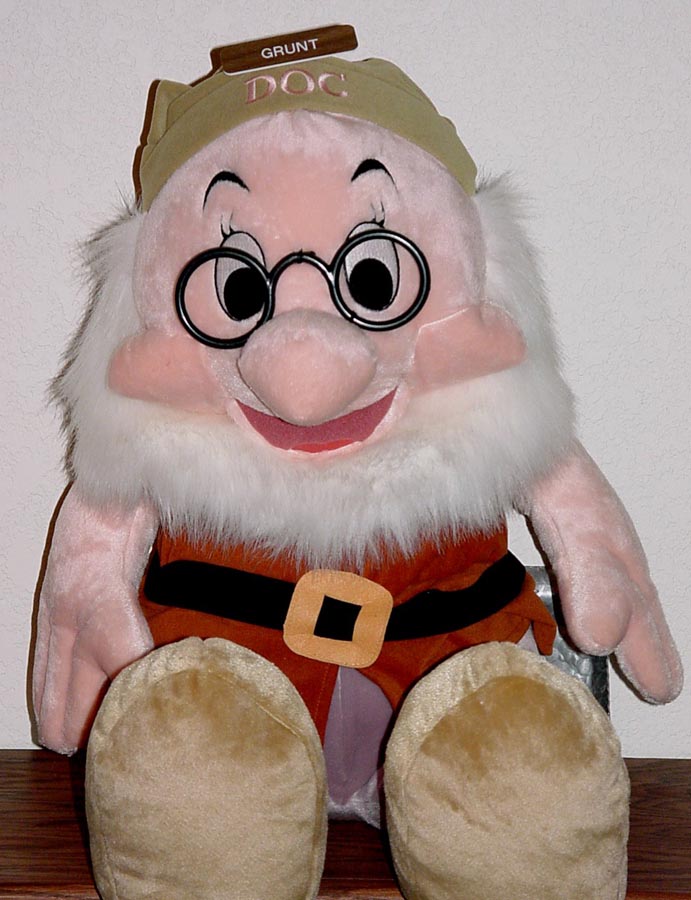 A terrific gift from one of my aunts for Christmas is this Disney character doll, "Doc", from Sleeping Beauty. She added the name tag and presented it to me for Christmas. She adds that talking the Staples order clerk into actually ordering a nametag that says 'grunt' is problematic.
I like it, and it's going to be added permanently to the front page of the site, as soon as I get around to it.
Update: Of course, Doc would be surprised he was in Sleeping beauty, except as an extra. His feature movie was, of course, Snow White and the Seven Dwarfs. GruntDoc regrets the error.