Answer above (read it if you haven't been to this one before).
OK, since I will not play in the outrage of the week fan club, perhaps I can interest all three of you in "guess the diagnosis". I may never do this again, and may do it every week. The winner gets pride in smugly affirming their intelligence, everyone else gets to know the diagnosis. All diagnoses are made by me, and I'm also the judge, so appeals will be brief.
Adult male, brought by EMS after an MVA. Complains of Left chest pain and severe shortness of breath. A chest xray is obtained: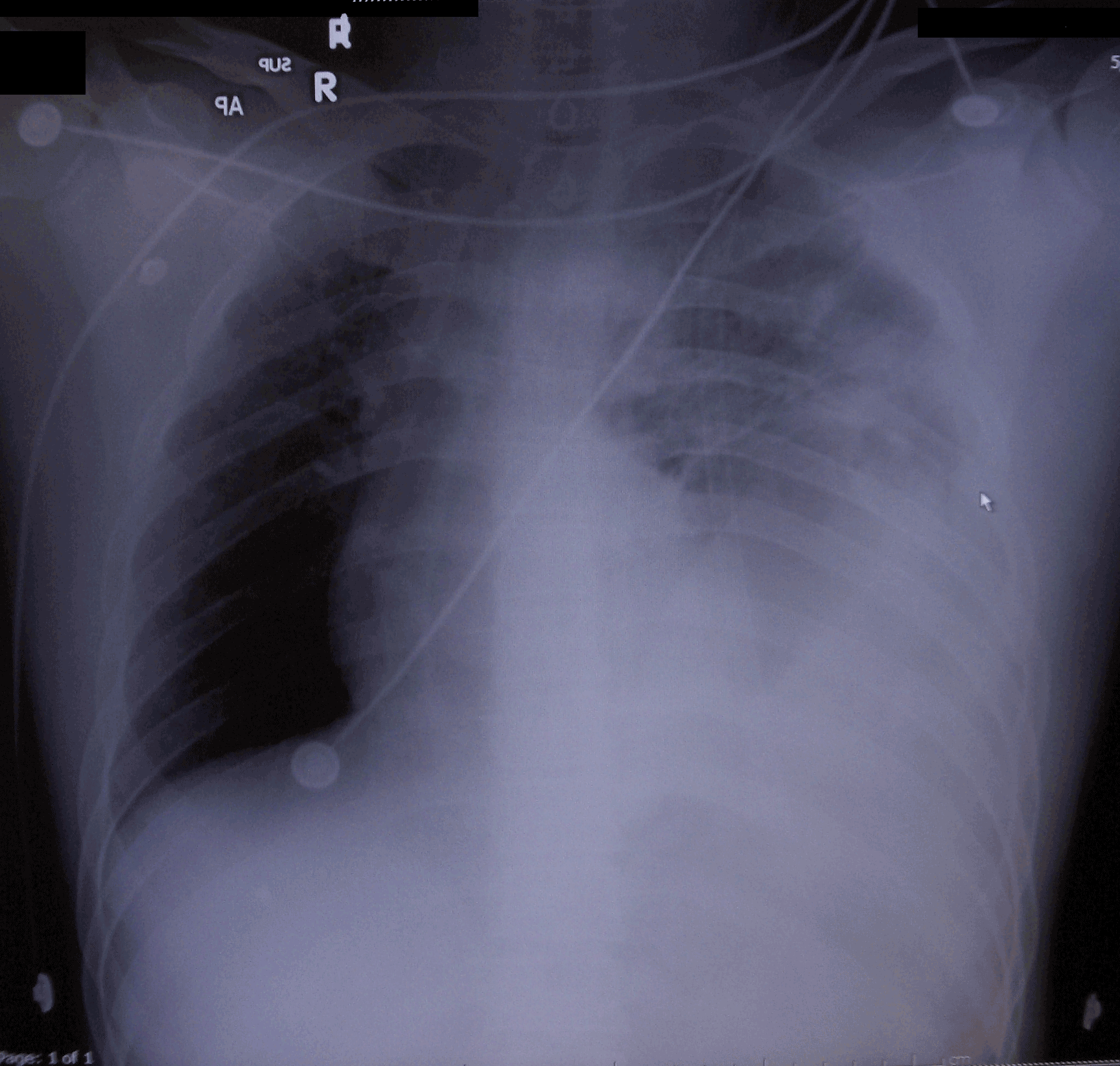 Supine, Portable AP CXR
OK, have a good look, then decide (that's how it works in the real world). A CT is below to confirm or refute your diagnosis.

A CT of the chest with IV, but without oral contrast: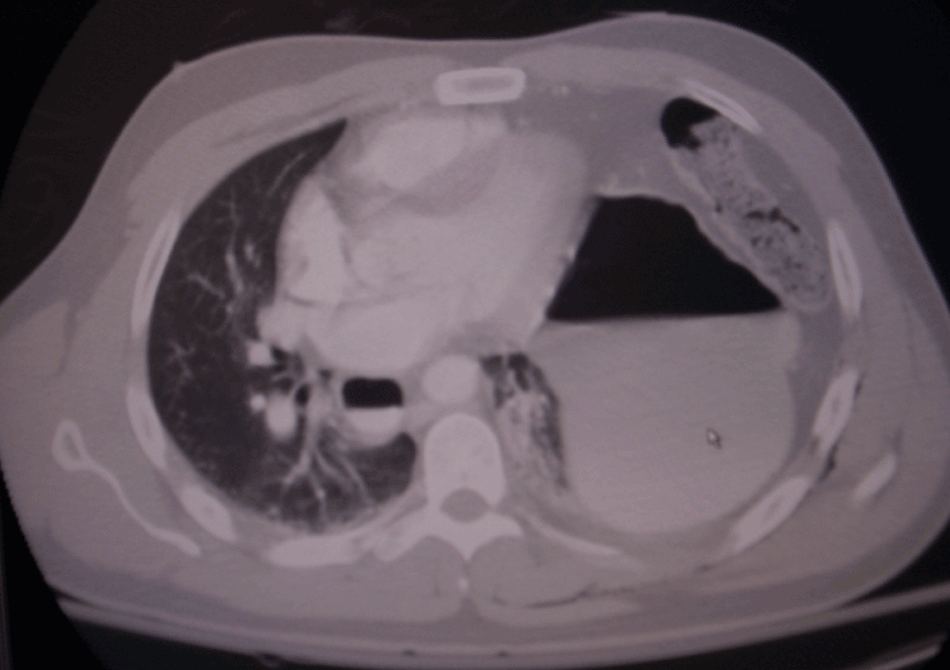 OK, it's not much of a contest, but it beats what I've been doing.
Contest closes 5-19, and I'll post the correct diagnosis, and things I learned from it.