In my series of Public Service Announcements, this is one that I feel strongly about: if you're going to try assisted suicide motorcycle riding, please Wear A Helmet.
A visual reminder: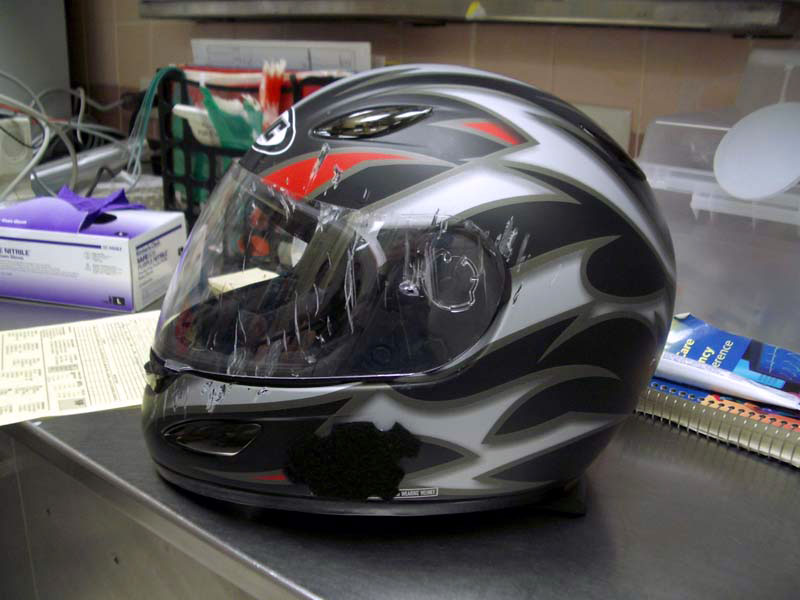 This rider went home with scrapes and bruises, but he went home. And he didn't have a head injury.
I cannot tell you how many tearful families have told me "…he has a helmet at home". So, put it on.