So, you type in "doctor blog" into the search engine: Google Search: doctor blog
And who's number one? Yr. Hmbl. Svnt.
And many thanks to the five of you for reading!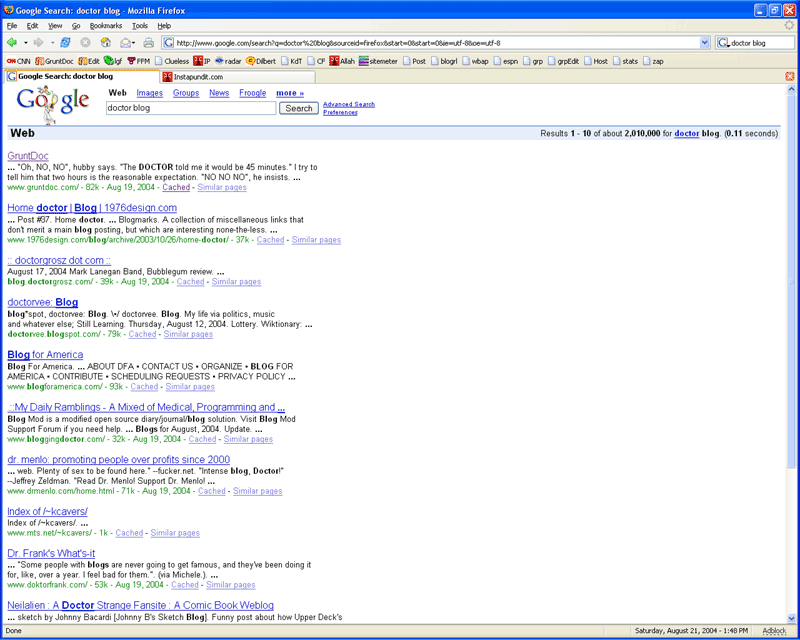 br>
I decided I'd get a screenshot so that when it changes in an hour at least I won't be called delusional.