Archives for September 12, 2004
Here's some blater to publish for all to see.
Yesterday I made a pilgrimage and met Kim and "the Mrs." DuToit, as they graciously had an open house. I wasn't able to stay long, and mainly just wanted to meet Kim. I read his blog regularly, and find it very entertaining, if profane. I'm not against profanity, (I was a sailor), and the selected application of profanity can make things happen very quickly, but his style and mine are decidedly different.
Anyway, everyone there was having fun when I took my leave, and in one of those "small world" moments I met a stranger with a high & tight haircut, and discovered we were on the same boat with the 31st MEU, at the same time, and went to Iwo Jima together! It was very surprising to drive an hour and a half to bump into a stranger with which you have a lot in common, and I enjoyed chatting with him.
I didn't go to the shooting expedition he hosted today, and look forward to reading about the range time.
Kim and Connie, thanks for having us all over.
And, here's a pic to prove I was there: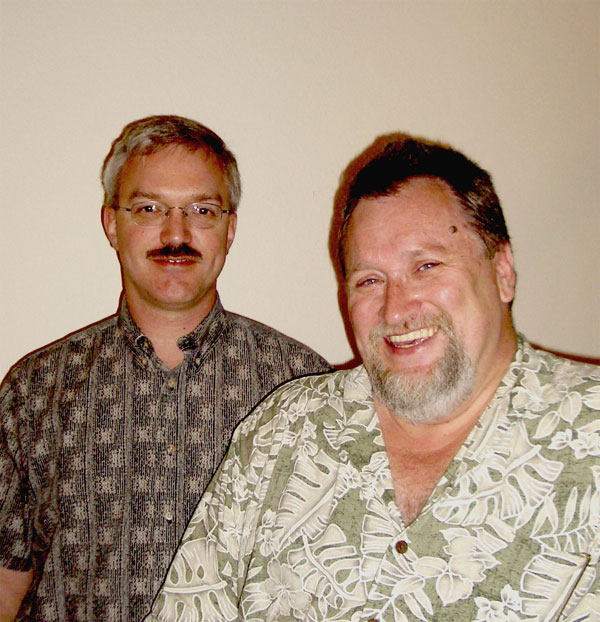 Just take a look at one of these recipes. It's immediately obvious how this works.
Genius. It won't get me to cook more, but it's genius just the same.