UTPB, where I got a couple of degrees in the wandering, decisionless years, has recently added a replica of Stonehenge. It's the same footprint size, but not quite as tall (19 feet tall, as opposed to 21 feet for the original). An Odessa American article on the subject gives more background.
It's interesting, but not quite the same: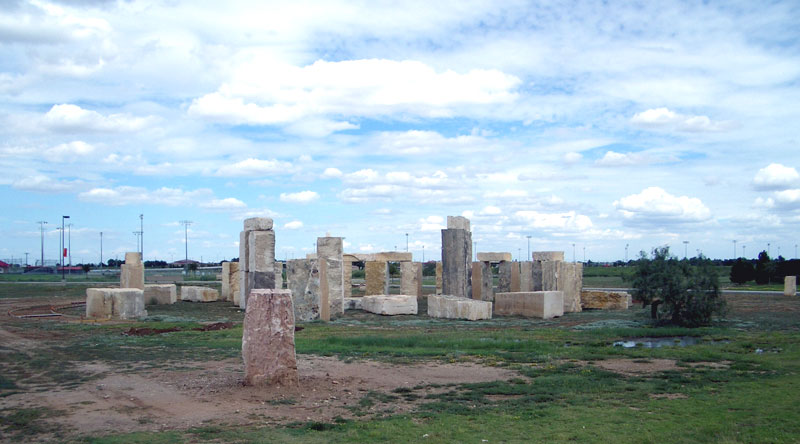 I think a big part of the power of the original monument is that it's all alone in the plain, adding to its vertical scale. I like UTPB's too, and when they get grass growing around it it'll be very nice. Not the same, but a respectful homage to a real wonder of the world.