A screen capture of an unusual holiday offering:

I suspect the original link will be "broken" (meaning fixed) by the time you read this, but here it is: http://www.target.com/gp/detail.html/601-0824952-0161764?asin=0823916839
Update: now the link is broken.
FYI, heroin did't match anything on their site.
via Instapundit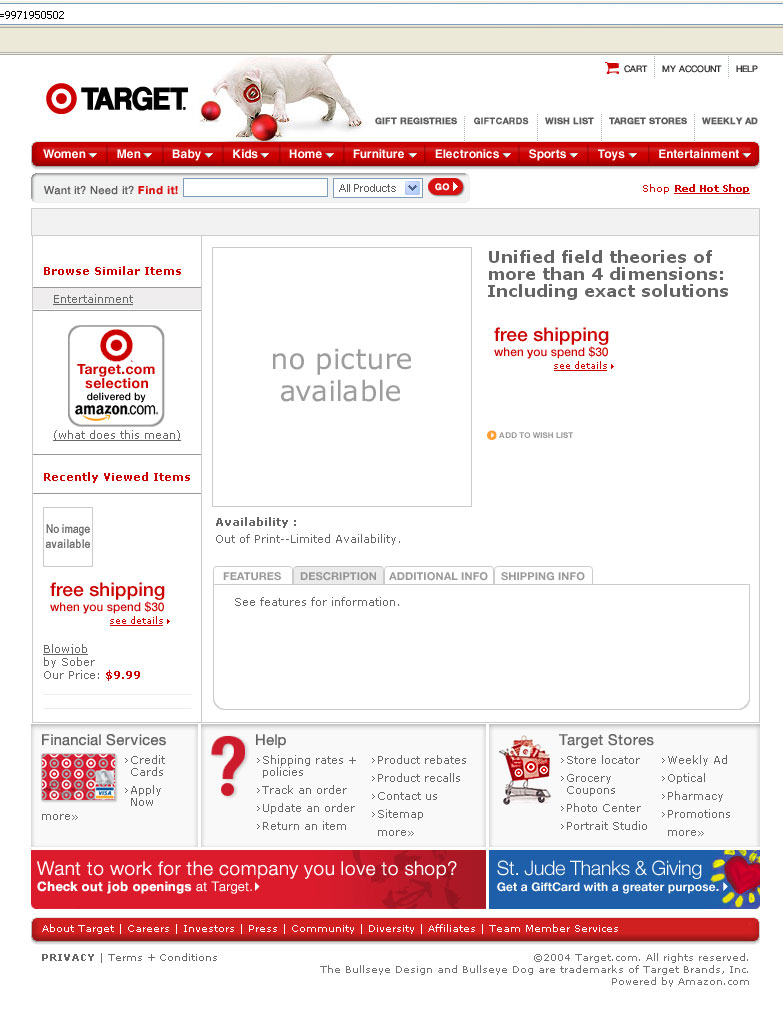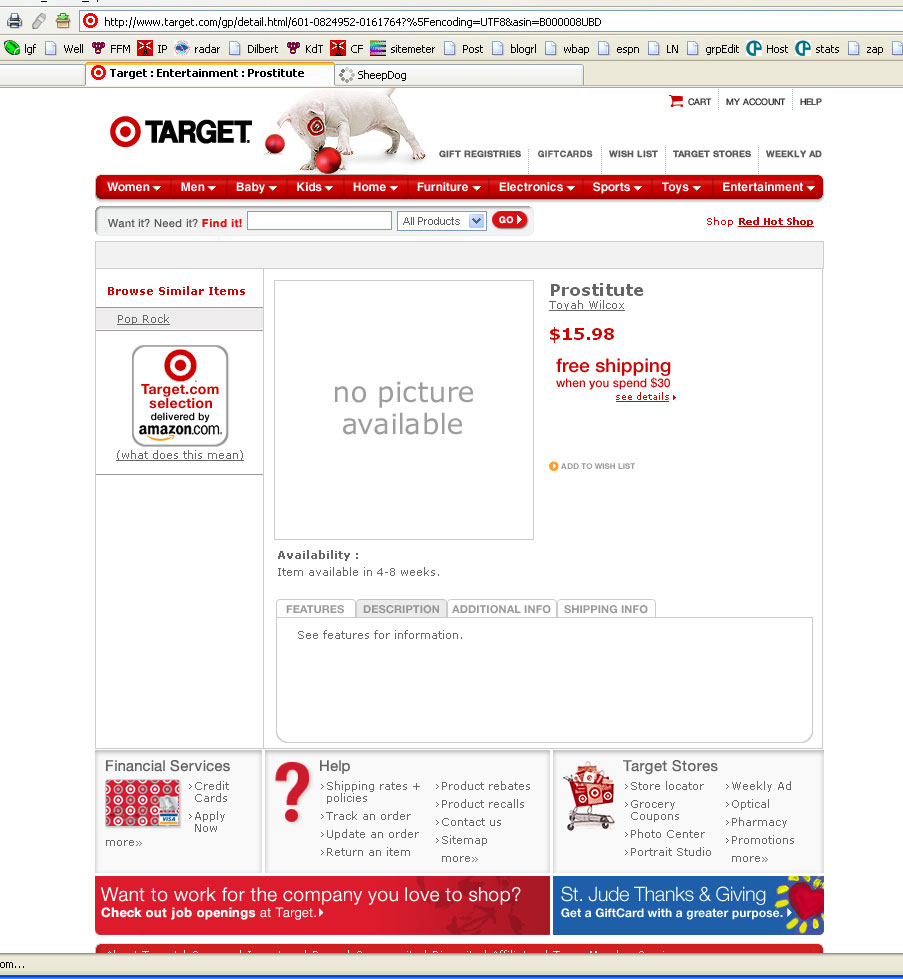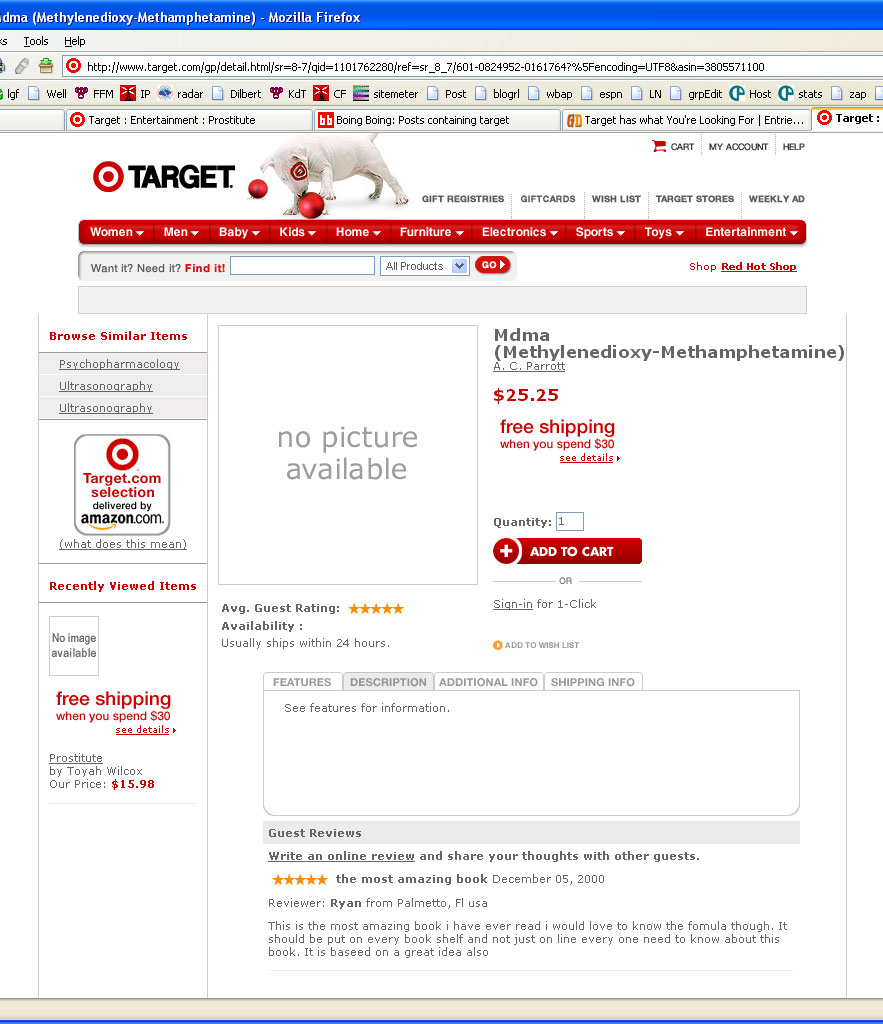 I am NOT making these up. And that's the fun part!