Forwarded to me are these photos of a C-130 crash in Iraq, with a narrative:
"A lack of communication"
Last week one C-23 Sherpas flew into a US operated airfield in Iraq during the day and saw there was construction equipment on the runway. Yet there was no NOTAM (notice to airmen). A trench was being dug in the runway, and it was not marked. It's a long runway and they just landed beyond the construction. They filed a safety hazard report that was immediately forwarded to our higher headquarters and to the Air Force wing based here.

Well, it seems the construction continued and still was not marked or NOTAMed or anything. A C-130 landed on the runway the night of the 29th and didn't see the construction. It wound up going through what is now a large pit on the runway. A few pictures are attached. The C-130 was totalled.

There were several injuries to the crew and the few passengers that were on board but luckily nobody was killed. Quite the set of failures somewhere in the system regarding this improper construction and no notifications about it.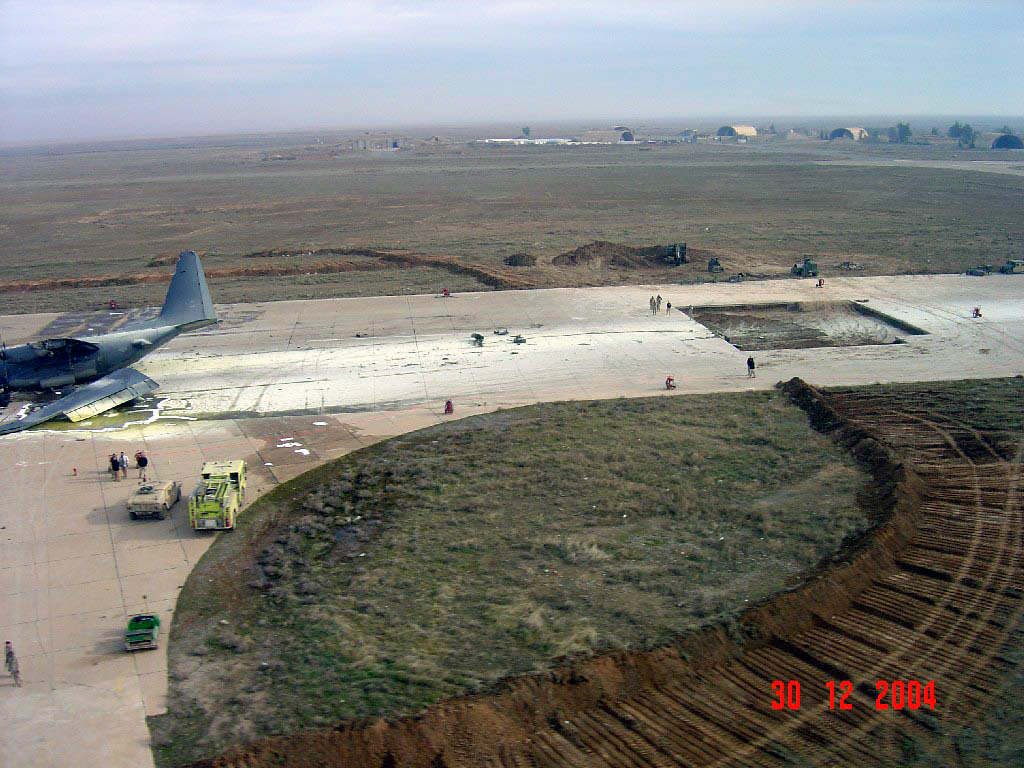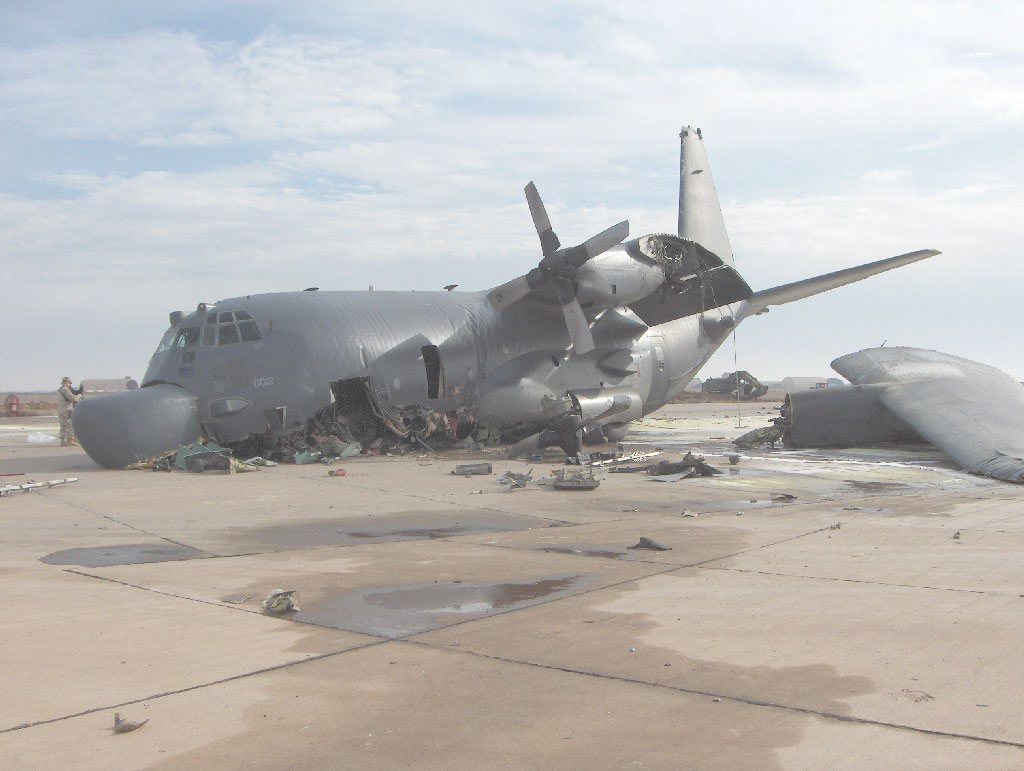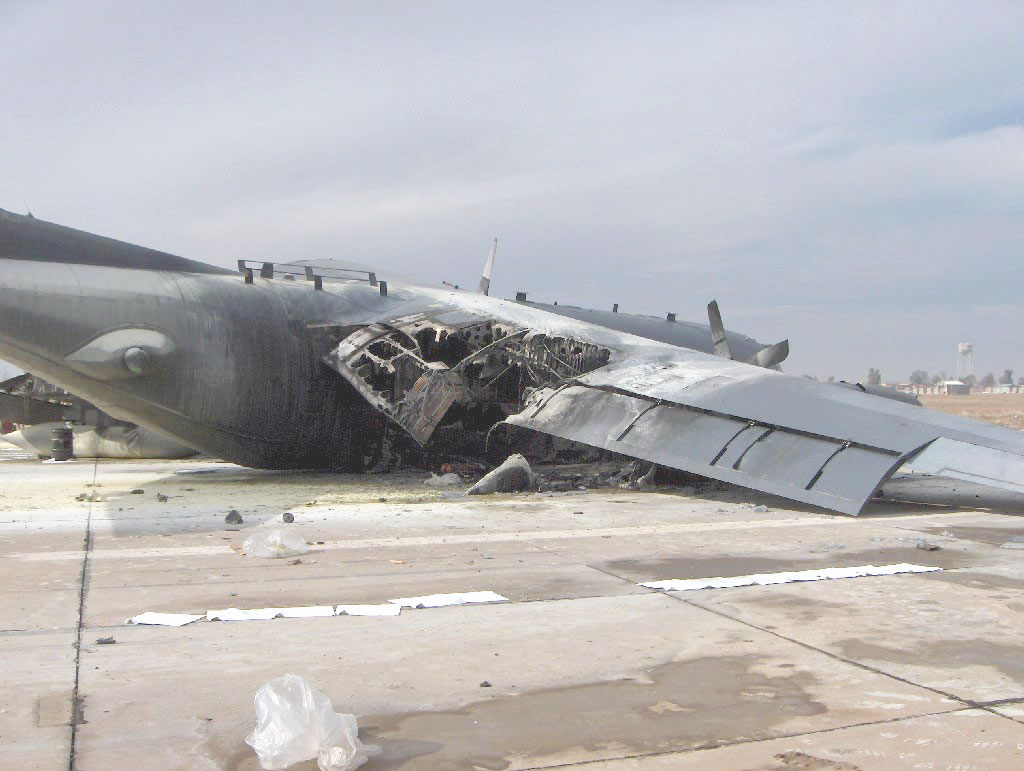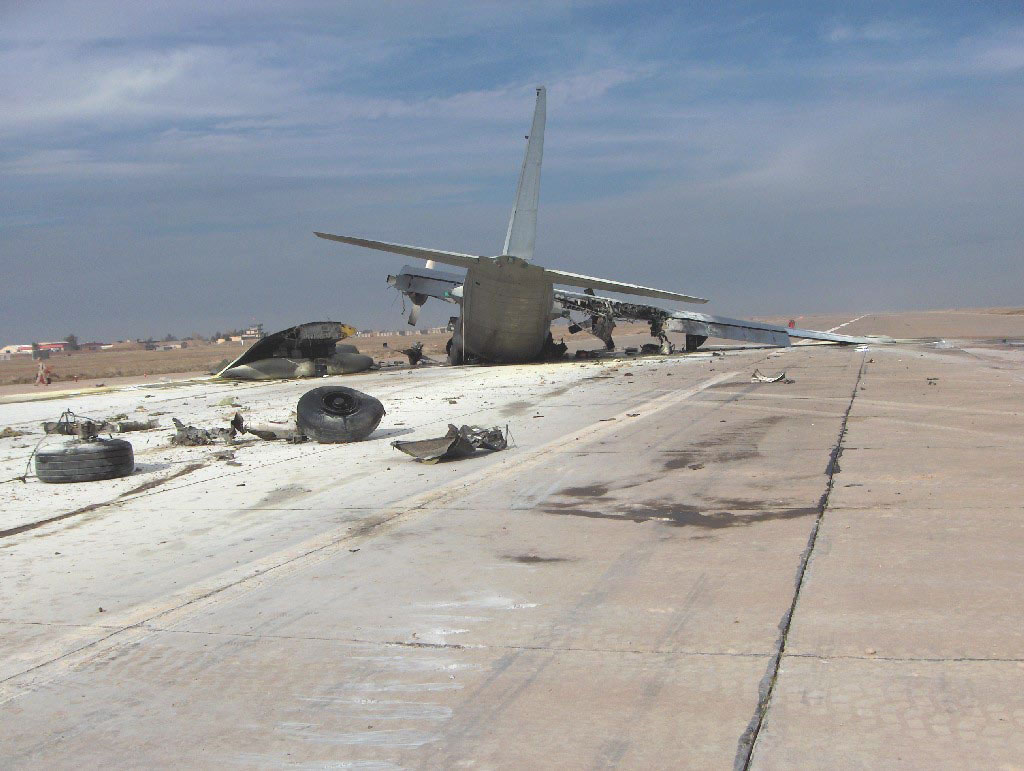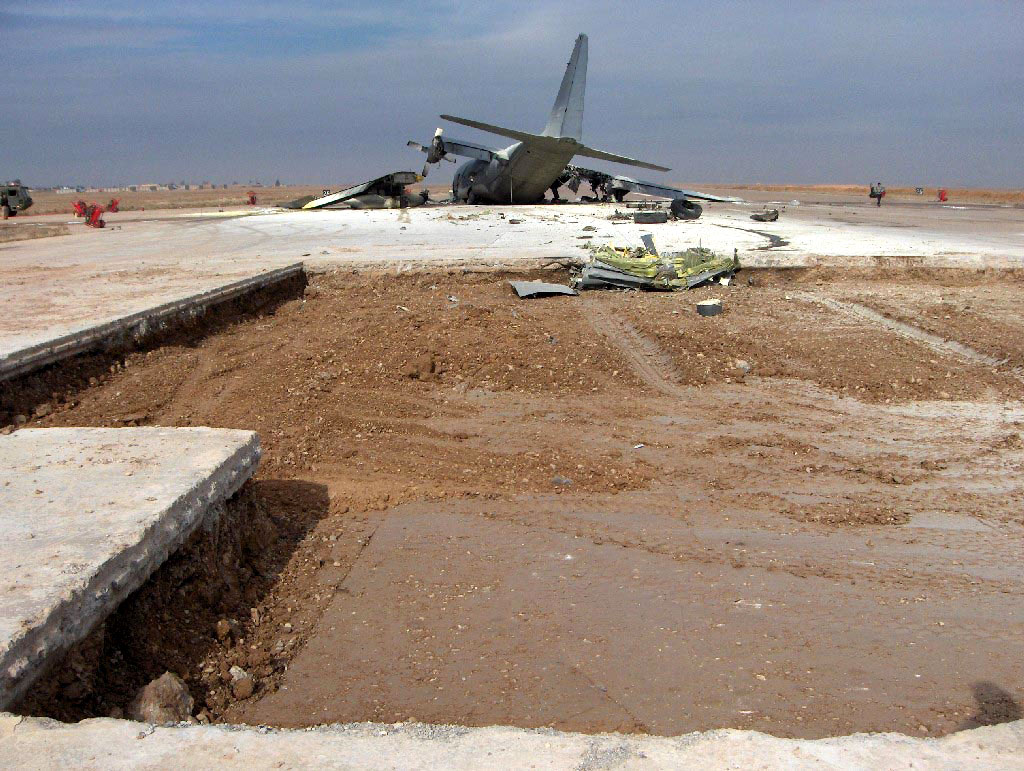 I have used photoshop to lighten all but the overview images, as a lot of detail was lost in the dark. No other alterations were made.