Archives for March 31, 2005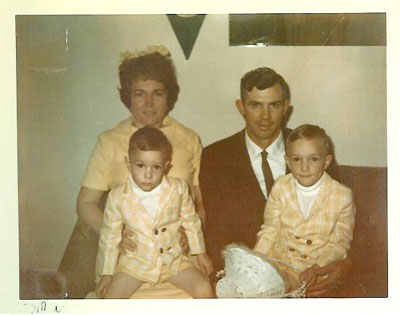 From all of us!
I was reminded this afternoon that there's an Airshow in town this weekend, featuring the Blue Angels. My reminder was watching them practice this afternoon. They looked good from the road, I'll be it'll be better from the stands.
Admission is free, and "…reasonably priced food and beverages are available…".
I hope to go, but I'm working nearly incompatible shifts.
The Examining Room of Dr. Charles: The Traveling Story

I'd like to introduce a fabulous story, written by seven authors. About a month ago I had an idea – how fun would it be to start a fictional story, then send it out to a chain of waiting writers to add their own creative spins to it! I asked seven medical bloggers who frequently write some imaginative posts to build the first "traveling story" with me. I believe it may be the first of its kind on the internet. I hope you all enjoy!
And it's very good!
The Madhouse Madman is soliciting opinions as to which of his logos to use for his blog: Chronicles of a Medical Mad House: Madman 2
…Therefore, it is my pleasure to introduce you to Madman 2, who is in direct competition with Madman 1 over who gets to own this site. Madman 2 has a distinct advantage, he knows that, as the old adage goes, it's not what you know it's who you know…
If you have a second, see which you like, and let him know.