It's been awhile, so here goes:
Name the fracture(s). Your prize: the adoration of your fellow commenter. Extra points for the correct eponym of the pediatric fracture type (guess what I'm thinking, sorry).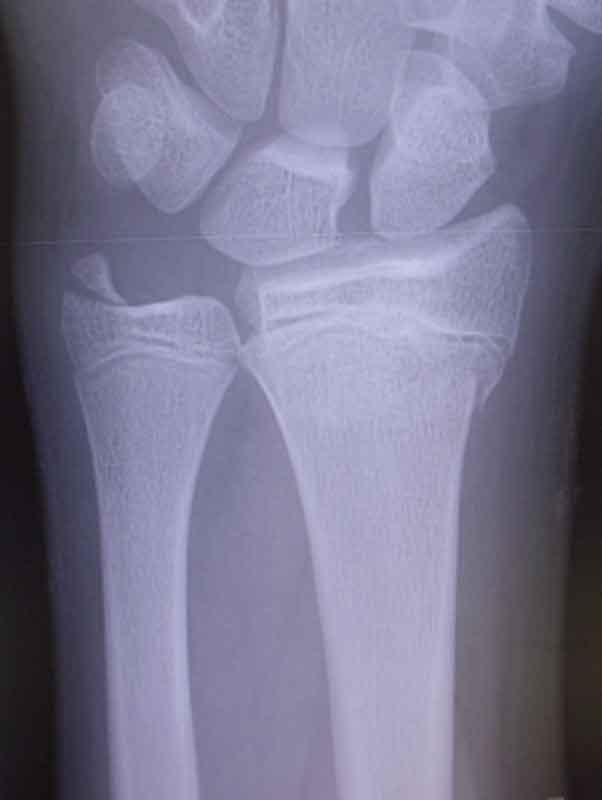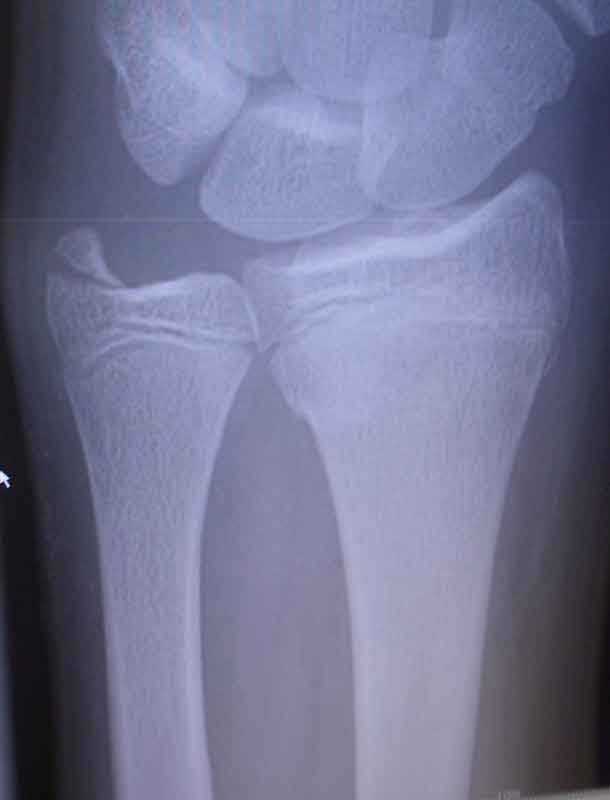 Click for larger images
And, yes, these are the same wrist on the same patient (sorry, no lateral available).
Update: Answers in the extended entry

Answer: displaced Salter-Harris II fracture of the distal radius with a buckle fracture of the ulnar aspect of the distal radius.
Also known as: Everybody finds the first fracture, not everyone finds the second one.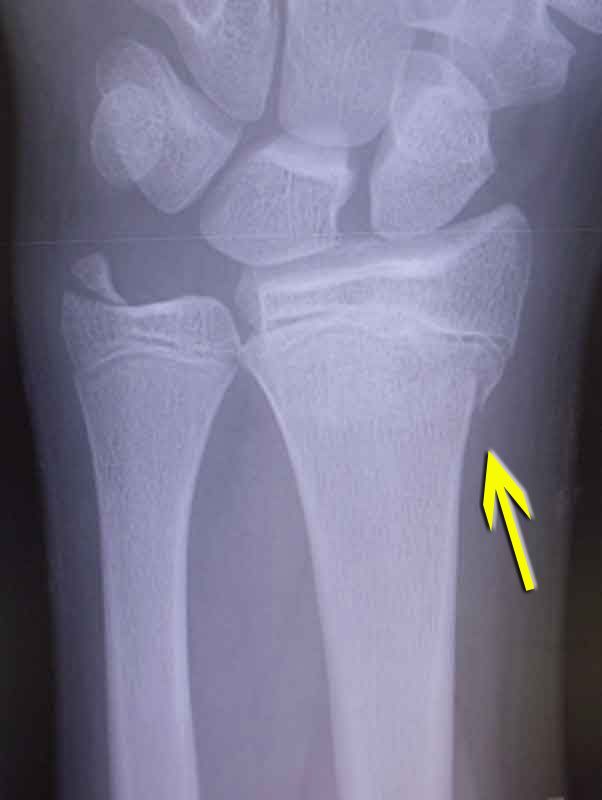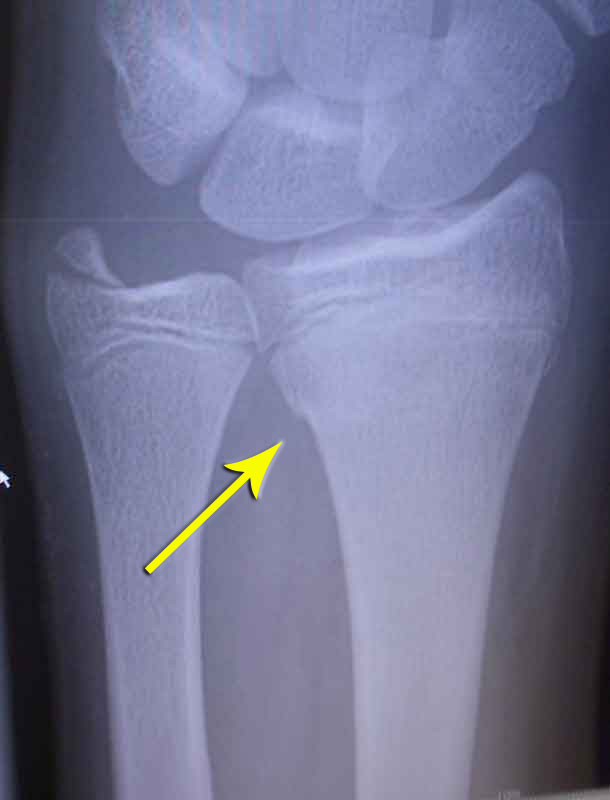 Click for larger images
The Salter Harris classification of fractures from About.com.
Ulnar styloid fracture guesses are incorrect, as the patient wasn't tender there, but there's no way to know that from the film (IHMO), therefore no deduction for that answer. Barton fracture isn't a bad answer, but is usually reserved for patients with a mature skeleton (the eponym I was looking for was Salter Harris; in retrospect, possibly not an eponymous fracture). The other fun eponymous fracture of the wrist is the Chauffeur's.
Thanks for playing!