Archives for June 29, 2005
Answering the door holding the beer you're taking to the fridge, and finding the Methodist Greeting Ladies there.
Well.  As none of these topics have been directly written about on my blog, it's interesting these particular ads have been selected for this site: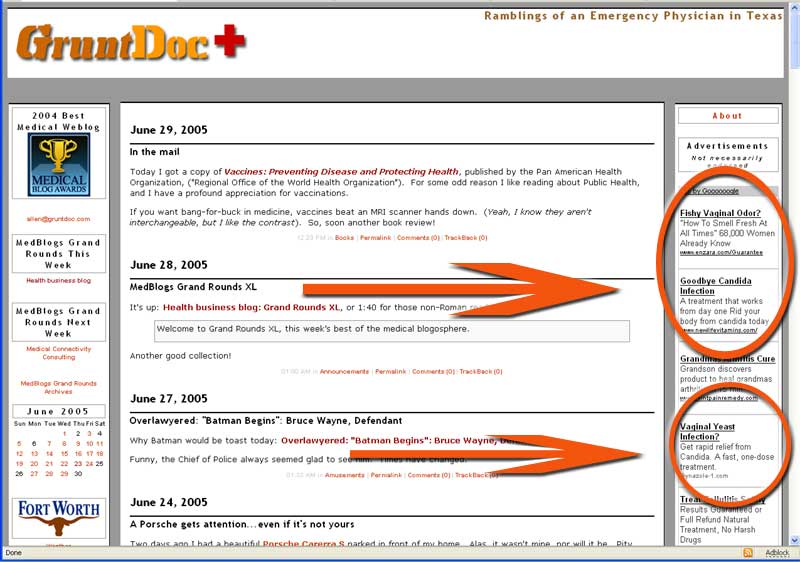 Do you think it was the Porsche post?
Today I got a copy of Vaccines: Preventing Disease and Protecting Health, published by the Pan American Health Organization, ("Regional Office of the World Health Organization"). For some odd reason I like reading about Public Health, and I have a profound appreciation for vaccinations.
If you want bang-for-buck in medicine, vaccines beat an MRI scanner hands down. (Yeah, I know they aren't interchangeable, but I like the contrast). So, soon another book review!