This is really strange, and I wonder if anyone can help me figure it out.
Scanning my Technorati watchlist (vanity: it tells bloggers who is linking to them) today I noticed quite a lot of links from a site called "Physician-Desk-Reference", which is apparently not associated with the actual PDR that's used as a source of last resort when looking up medications.
Looking at the site it occurred to me that I'd seen these posts before, ALL of them, as I'd written them. This site is reposting my posts with about a 5 day delay, then linking to me as "more" at the end of the entry. I have no idea why anyone would do this. The contact info on the front page is blank, so I cannot ask whoever set this up. (I didn't and this isn't an inside job if you're wondering).
Here's a screenshot of one entry there: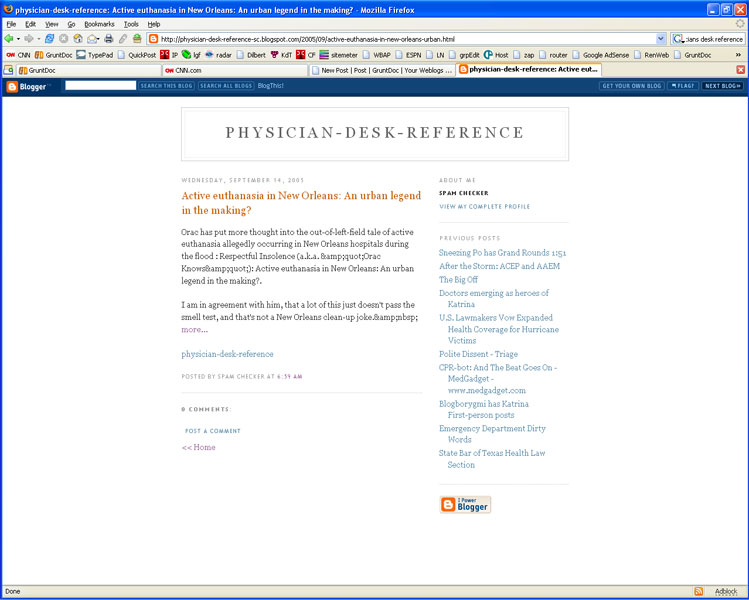 So, help a blogger out. Why would anyone do this, and what should I do about it? It's not really 'objectionable content' from the Blogger standpoint (my writing style and topics notwithstanding), so I haven't reported the site to blogger. Let me know why someone would do this and what, if anything, I should do about it?