Riding recently, I noticed how low the Benbrook reservoir is. How low is it?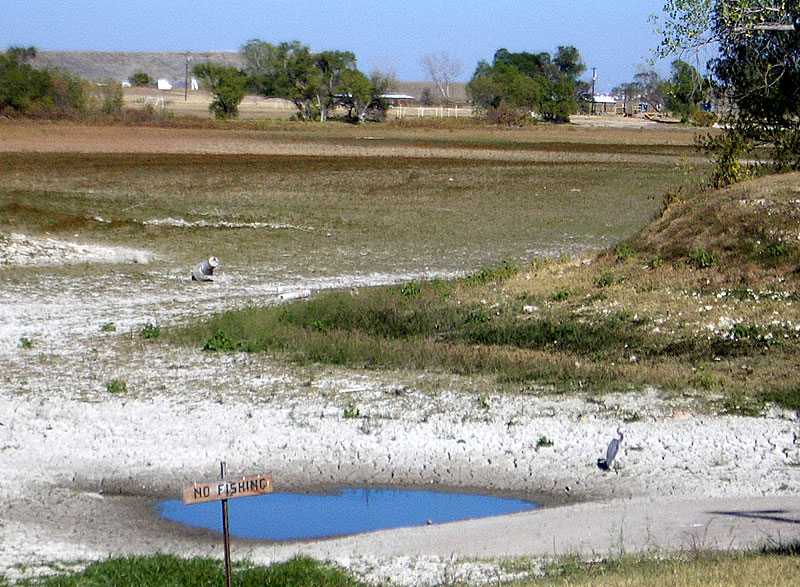 This low. This is the boat dock, and that area of low brown grass is the inlet from the lake to the dock area.
As of today, 12 feet below normal (via the Army Corps of Engineers).