MONEY Magazine: How to survive the ER – Nov. 21, 2005: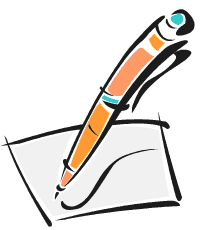 NEW YORK (MONEY Magazine) – Funny thing about emergencies: you don't see them coming.

So when my 84-year-old stepfather Jim quietly slumped out of his chair late last year, my mother and I were stunned.

Ten years of helping him manage Parkinson's disease hadn't prepared us for this. Barely conscious and unresponsive, Jim needed an emergency room—like, stat. You know the image: overcrowded halls filled with doctors who don't know you, overwhelmed with people unable to afford care elsewhere.

Panic.
This article has a good list of things to do, before, during and after a trip to the ED.
I have one (really minor) quibble, and then a comment/question. Quibble: the author states the ambulance is compelled to take a patient to the closest facility. This is very EMS system dependent, and probably geographically / legally variable as well. In my fair city, patients meeting trauma criteria bypass nearer hospitals for designated trauma centers. This is protocol driven, and seems to work pretty well. Stroke diversions are coming, though I have some reservations.
My comment/question: Patients, and specifically families who keep written accounts of their interactions in the ED always get my attention (I'm usually concerned they're angry and are making a list of things to speak to their lawyer about). Now, were I a laymen in that circumstance, I'd keep records like crazy, if only to be able to tell family what happened, so I understand there are a lot of perfectly benign reasons to keep a contemporaneous log of goings-on. But it always raises my Attention-Meter.
Any patients do this, and what's your reception been like?
I read this link on someone elses' blog, but I don't know where. Sorry for not giving you attribution).