I think this is entirely wrong, unless actual wrongdoing is alleged: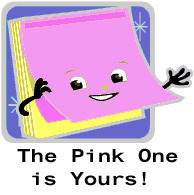 NUMC to fire ER staff
BY MICHAEL ROTHFELD
STAFF WRITER

November 29, 2005

Nassau University Medical Center officials yesterday announced plans to replace nearly all their veteran emergency room doctors within six months, saying the physicians' training and credentials are not up to today's standards.

Union leaders who represent the doctors immediately accused administrators of violating a deal to forgo layoffs at the public hospital in East Meadow. They said the firings are the first step in an effort to privatize the emergency room. The hospital entered into an affiliation agreement with the nonprofit North Shore-Long Island Jewish Health System in the summer.

[ Interesting local hospital politics, only partially hinted about, removed ]

The hospital has decided to hire doctors with national medical board certification and residency training in emergency medicine, who could handle a wider array of cases, Kane said.

Dr. Joan McInerney, who was asked to step down as chairwoman of emergency medicine, broke into tears and declined to comment on her job yesterday, saying she had to call her lawyer.

But McInerney said she disagreed with the decision to replace all the doctors at once, and advocated hiring emergency specialists gradually. "None of them deserve that," McInerney said of the doctors.

…..
Officials said their move would create more flexibility in a department that sees 80,000 patients a year.

The hospital's 20 full-time emergency room doctors specialize in non-emergency fields, including internal medicine, surgery, gynecology or pediatrics. Only two doctors have the training and certification in emergency medicine that would now allow them to stay.

Asked whether the doctors would be offered other jobs in the hospital, Kane said, "I don't know that there will be vacant positions elsewhere that they would qualify for."

McInerney was asked to step down by Kane and Dr. Steven Walerstein, the senior vice president for medical affairs but she has not yet done so, said Ron Gurrieri, the union's first vice president. McInerney is board certified in emergency medicine, but does not have residency training in that area.

The field of emergency medicine developed in the 1960s. The first certification was not until 1980, and there were few residency training programs then. About 62 percent of practicing doctors are board certified or residency trained in emergency medicine, according to the American College of Emergency Physicians. Older emergency room doctors often specialized in another area.

At Nassau University Medical Center yesterday, the emergency room doctors said they could not comment, for fear of retribution.

"We're outraged," said one doctor who spoke on condition of anonymity. "Obviously we feel that we've provided good services to the hospital, and now they're changing our terms of employment, and they want to get rid of us."
For the record, I believe new hires in ED's should be EM Residency Trained, and Board Eligible / Certified, with an expectation that those who are eligible will get themselves certified. That having been said, I'm not in favor of sacking an entire ED physician cadre based on 'changing standards'. If they've been credentialled at their hospital, then they shouldn't be removed unless some cause is shown. (I don't have that protection, by the way, most EM docs don't. I'm speaking of the Ideal World here).
Have a look at their ED's site. I've never worked in an ED that had this level of division, and wonder if this isn't what the move is about. [Speculation alert] Consolidating the operations of 7 separate EDs into one (or two, Surgeons are notorious turf-defenders) could possibly save some money, and EM trained docs can staff all the areas they describe. [/Speculation].
A bunch of CVs are getting polished tonight and faxes will be flying tomorrow.