My grandson brought this home from daycare/preschool/whatever a few years ago, and we found it in the Christmas things today. Yes, this is how it was when he brought it home.
We laughed, and I think you might, too.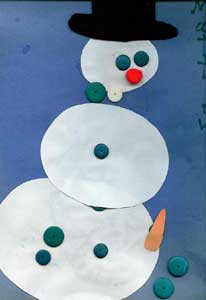 So, my first-ever Caption contest. Winner gets to lord it over the non-winners.