I was on the way to work last night when I heard about the Southwest Airlines accident in Chicago, which has resulted in the death of a 6 y/o child in a vehicle, and several other injured folks in other cars. There were no serious injuries on the airplane.
Walking past patient rooms last night I caught a few more details, that the airplane went off the end of a runway that doesn't have a lot of runoff room. How little runoff room?
Courtesy of Google Maps, here's an overhead of the airport (click for larger):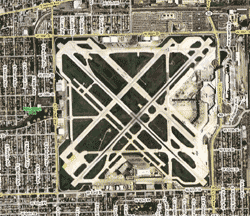 The accident aircraft came to rest in the
intersection
on the upper left of the airport.
My personal reference for an in-tight airport is Dallas Love Field (Southwest Airlines HQ), and by comparison it's out in the Texas plains (click for larger):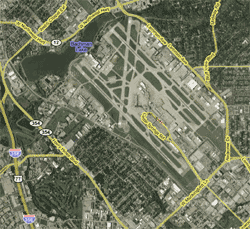 It'll be interesting to see what the ultimate outcome of the NTSB investigation is, and those usually take a year to be concluded.
Prayers to those injured and their families.