Okay, thanks for all the entries to my silly caption contest, they were truly terrific.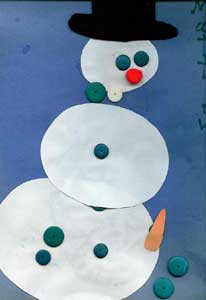 The Winner: GoatWhacker, for the caption:
If you experience a carrot lasting greater than four hours, it is important to seek medical attention.
Honorable Mentions:
Too bad his wife is frigid by SarahW
and
Mr. Snowman suddenly heard the sound of a snowblower off in the distance by dribear.
Thanks for the entertainment, players!