Today in the mail came a big envelope, and a full-page flyer trumpeting "AMA membership for 1/2 price". It's a nice ad, with a cute kid and a caring doc.
The devil is in the details: Yes, it's half-price membership, because it's for a half-year of membership.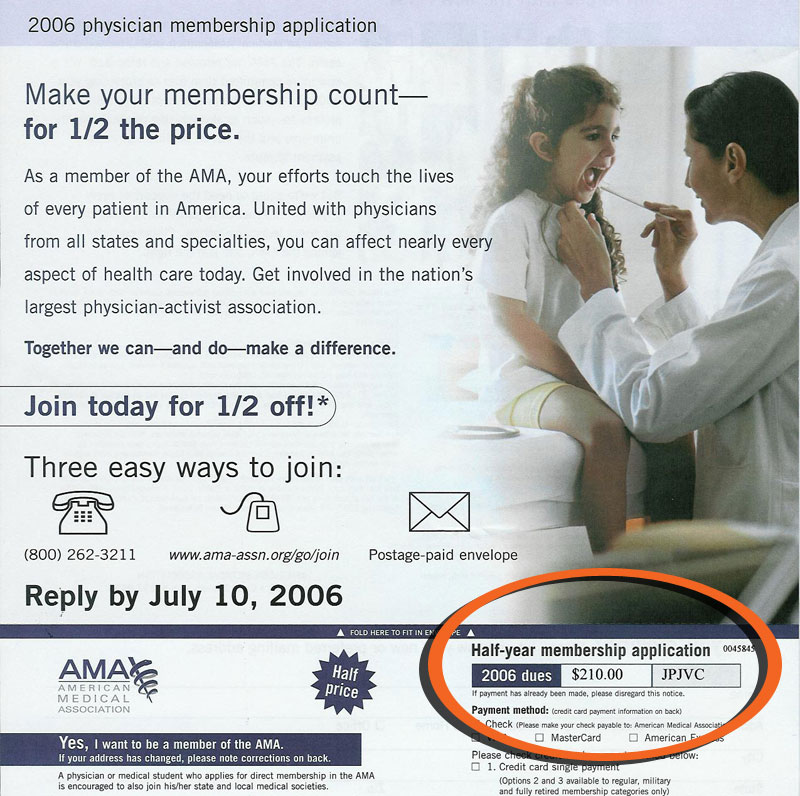 AMA: Not a member since 1998. Not likely to be, at this rate.