First, the switch to WordPress seems to be a success, in that the built-in anti-spam plugin Askimet has missed exactly two spam messages, but caught the other 1,866. Niiiiice.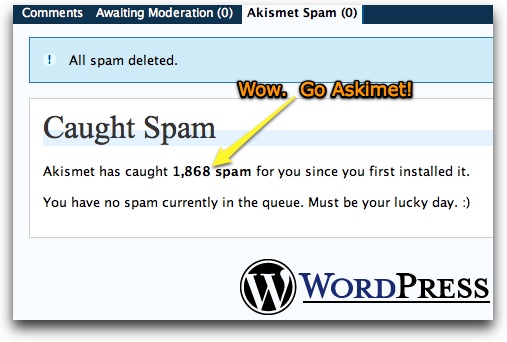 And, the above picture is via Skitch, a terrifically flexible screen capture / doodle-with-it program, currently free, but only for Mac (I knew the PowerBook would come in handy).
Since I'm self-censoring (and have had some weird cases, but have decided not to blog them) I'm trying hard not to do cat-blogging, or somesuch.
Update: I have one Skitch invitation left, send me an email (not a comment, click the 'contact' form).