A reader wrote to offer a picture taken in his ED, and it's not just an excellent photo, it begs for a caption contest!
His introduction to the photo: "Just walked in to start my shift at 6:30am and this was sitting on the counter…"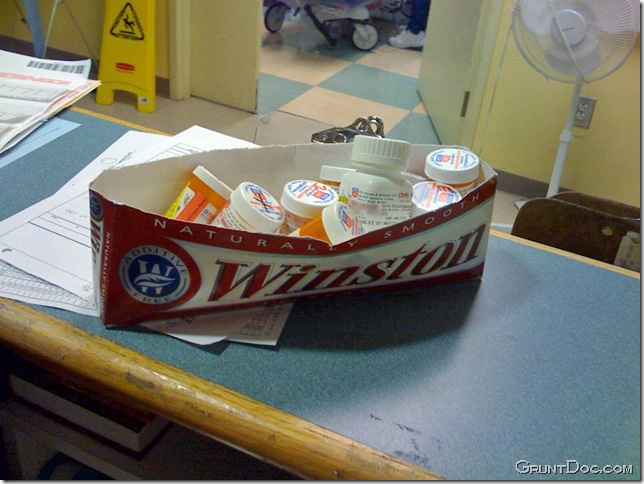 Photo courtesy Joel Goldberg, MD Grand Rapids, MI
As usual, the rules for a caption contest here: Put you submission in the comments, I decide the winner, and the prize is the pride you get from lording your superior captioning skills over the losers other submissions.  Polls close in a week, or when there's a clear winner.