Archives for September 2008
Another interesting effort to include docs 'round the world in a social networking experiment using blogs.
Grand Rounds Enters Its… – Blogs – Revolution Health
Grand Rounds Enters Its Fifth Year!

Posted on 02:50PM (EDT) on 2008-09-16

Dear Medblogger Friends – I will be hosting the historic Volume 5, edition 1 of Grand Rounds on September 23rd. Please email your submissions to: valjonesmd -at- gmail -dot- com. There is no theme (I'll accept all submissions). Please put "Grand Rounds Submission" in the subject line of your email. Please send me your URLs by midnight, Sunday, Sept. 21. Stay tuned for some breaking news… (Blog posting will be light here for a little while).
Get 'em into Dr. Val!
I've read some ED blogs commenting on transfers recently (well, when I started writing this post), and I'd like to add my two cents, as an EM doc working in a facility that accepts more than 2,000 transfers a year.
At my hospital the vast majority of transfer calls are fielded by the EM doc on duty, and it's an interesting dance: listen to the physician who wants to send, determine if you have the resource the sending docs' patient needs, and then make a decision if our receiving hospital can medically handle the patient being sent.  This includes a lot of facility-specific knowledge, not just the 'on call' list but our special capabilities that aren't on the call list, etc.  Of course, this is just the "medical" part, then there's the "Administrative" part, over which I have nor want any influence.
The rules about this are myriad and complex, and typically we err on the side of accepting a transfer.
A style point: if you're trying to send a patient, start with "I have a patient who needs ENT, do you have that coverage" rather than the much more typical, "Mr. Smith is a 74 year old male with hypertension, diabetes and CHF…" because I will then cut you off and say 'what do you need, and how can we help you'?.  This is a 'Just the Facts Ma'am' conversation, and should be short and sweet, respecting both our times.
And, the hard and ugly truth: transfers have allowed a lot of very dysfunctional hospitals to stay open, IMHO.  A hospital cannot get Ortho coverage (for example, not specific to bones), for the myriad reasons specific to that specialty?  Well, just transfer them to a hospital that does.  In this way, bad hospitals (administrators and medical staffs alike) aren't confronted with their failures, their failures are transferred.  The inadequate hospital now doesn't have to face angry patients and their families for their inability to manage their medical staffs, they just defer their responsibility to those who are just that: responsible.
I have told sending docs I would take their patient, but they had to go out and pry the word "Hospital" off their signs.  If it was you I was talking to……..I meant it.
17th birthdays are in that limbo; not 16, not 18, etc.
But it's still an occasion to celebrate, as our littlest girl grows up too fast.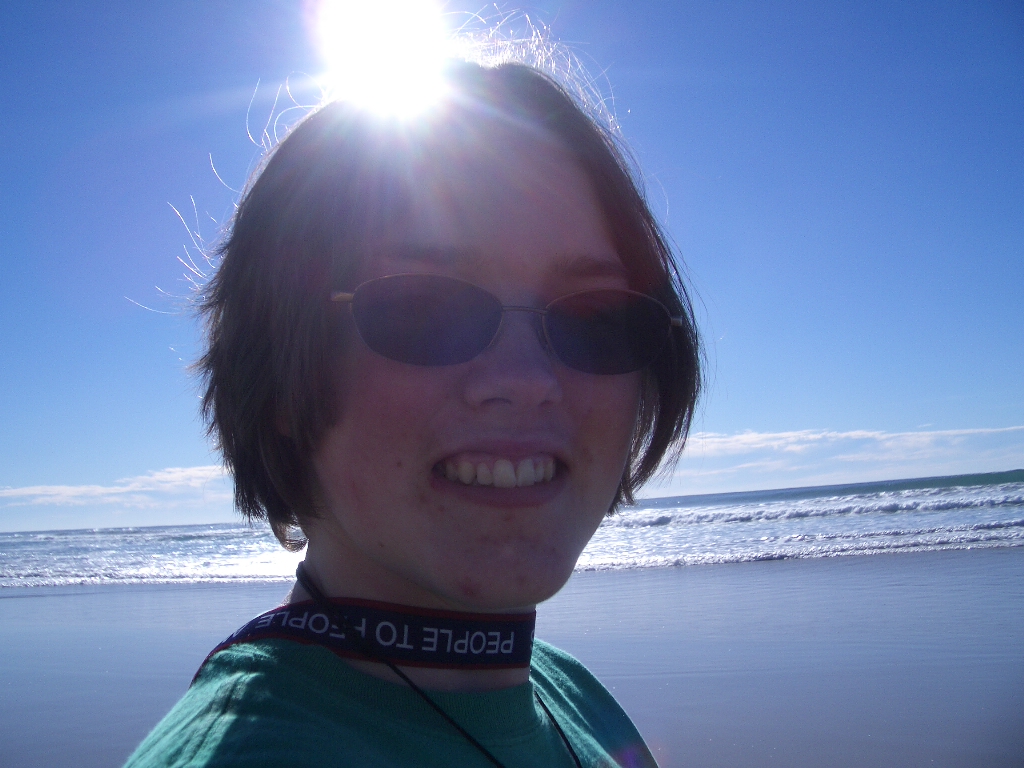 She's applying to colleges. Seems like only last year she was sleeping in a shoe box.
We've been thinking about a kitchen remodel in a year or five, and that got me to thinking about the one big addition we'd like to make to the kitchen appliances, a double oven.  So, always planning ahead I thought I'd go ahead and run another 220 service to the area of the ovens.
This makes more sense because the basement ceiling is all torn up (wrong description: I tore it up to fix a persistent draft due to bad construction) and that made tearing out more of the basement ceiling to get to the oven an easy decision.
I planned a route, and ably assisted by an un-named co-conspirator, down came more drywall.  Then we went to Home Depot to buy 220 wiring; we were dissuaded on discovering the wire we thought we needed had to be special ordered for the run distance we were going to need (circuitous routing of a circuit).
We came home to decide whether to order a huge amount of cable the size of my wrist, and had an idea we should have before we did in the drywall: we looked up the Amps needed for the double oven.
Guess what?  I currently have a 50 amp service.  The most I need for the biggest double oven that we could possibly need?  40 amp, exceeded by what's installed currently.
See why she's a saint?
This blog was just graced with an awesome comment, and I didn't want anyone to miss it.
The piercing insight into the post, the added information for us all to share, the affirmation of the central thesis, the rebuttal of other less well-thought-out details, it is, in fact, the best blog comment eveah:
New comment on your post #2783 "Tundra Medicine Dreams: Moving. Ugh."
Author : David Zahaluk, MD (IP: 68.94.179.235 , adsl-68-94-179-235.dsl.rcsntx.swbell.net)
E-mail : Zahaluk@

URI : http://www.UltimatePracticeBuilder.com
Whois : http://ws.arin.net/cgi-bin/whois.pl?queryinput=68.94.179.235
Comment:
Great job! We physicians need to keep connected and you have moved the conversation forward. But why are there so few blogs concerning the business of running a practice? That's why I started my blog at www.UltimatPracticeBuilder.com. I hope I live up to the high standards you have set.
David Zahaluk, MD
Founder MIP Practice PerformanceYou can see all comments on this post here:
http://gruntdoc.com/2008/08/tundra-medicine-dreams-moving-ugh.html#comments
Oh, wait, that's not what it was, at all. It was shameless self promotion from someone too lazy to write and ask for a link (which I usually do), and so clueless he thinks dumping this stinking fish in my comments was both warranted and acceptable. Doofus.
Every blogger gets this kinda junk, and I will typically delete it and and the idiot, but I'm tired of it.
So, Kudos to you, David Zahaluk, MD! Yours is a message constrained by neither decency nor taste, and now you get the full, front-page treatment you knew you deserved all along, but were too shy/arrogant/presumptuous to ask for! Congratulations!
(In his defense, he probably thought this was an abandoned blog given my recent posting frequency, making this more of a cynical, take-advantage-of-a-dead-blog for a Google rank / Technorati page rank thing.)
Holy Crap! It's a gift that keeps on giving! While composing this, I got the following update comment:
So, not just all of the above, but an incompetent linker, to boot. Wow. When I though it couldn't get better…
(Yes, I'm aware of the irony that this will give the comment dumper more attention than he'd get otherwise, but it's worth it for the satisfaction of getting this off my chest. And, yes, I went ahead and banned him anyway).
Holy Crap2! The link takes you to some admin page, so I've had to modify it somewhat to assuage my conscience. Check his 'blog' link, though, so you won't miss the credit card spam there since August 17th (I have a screen cap).