Tonight, from the porch.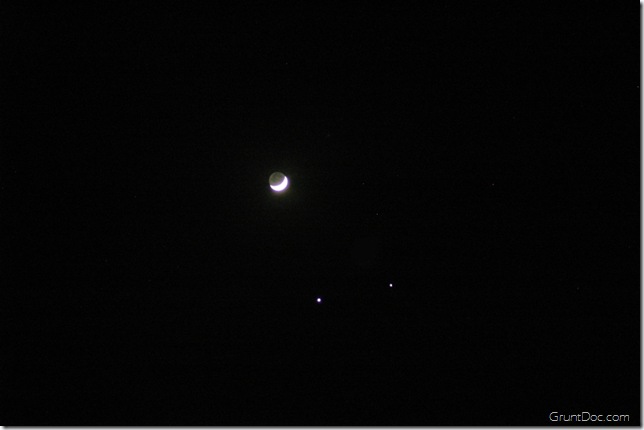 I know it's them (Well, Sky & Telescope knows, and that's enough for me).
More from Wired:
In what's called a planetary conjunction, the two planets —the brightest in the night sky — will appear extremely close, separated by only the width of a finger held at arm's length. They won't be this close together and well-placed for evening viewing again until May 2013.