How I know the hospital census.
My way to work goes through one of our myriad basement areas, the one where empty beds are stored.  I've seen literally none, and a lot.
The other night there were so many I couldn't believe it: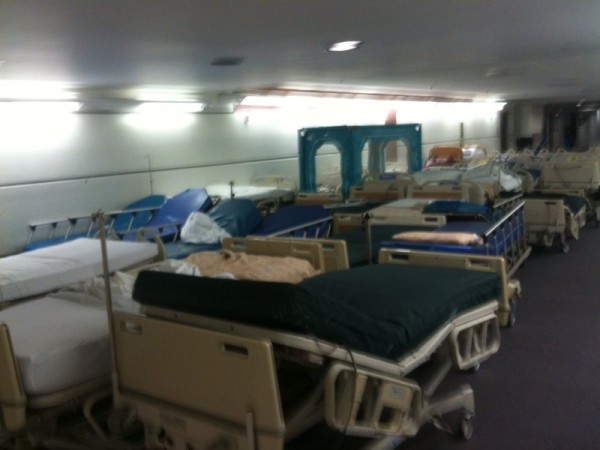 Our count is down. This, too, shall pass.