Archives for June 2011
I can't imagine why: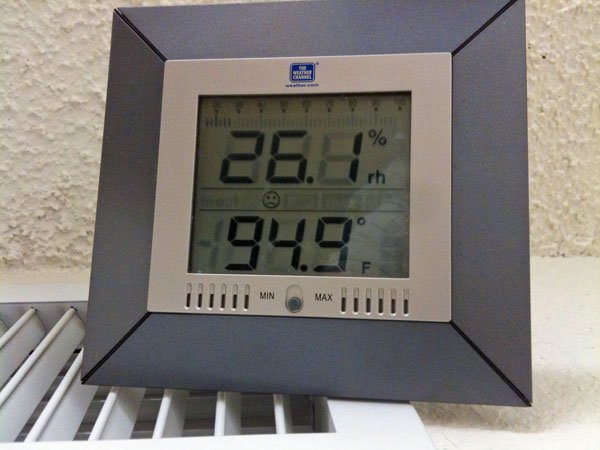 Yeah, Africa Hot. But worse, except not in Africa. So, better! What's the problem?
I walked into one of my first patients' rooms last the other night, and saw this 3 Lead strip sitting on the counter: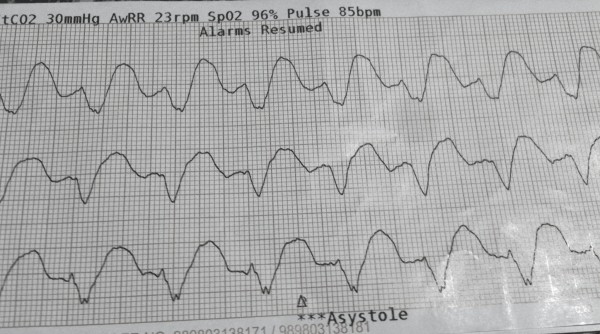 It was for a different patient.
Took me a minute to recover, though…
TALLAHASSEE — The physician groups suing to block a new Florida law that bans doctors from asking patients about guns in their homes asked a federal judge in Miami Friday for an injunction to block enforcement of the law.

via Physicians ask for injunction against 'Docs v. Glocks' law – Central Florida Political Pulse – Orlando Sentinel.
Good. And, good luck with that.
If physician organizations are going to try to play in the Deep End of the pool politically (like the AAP has, endorsing outright gun control) then they need to be ready when their political opponents make docs a target (shooting joke unintentional).
via Instapundit.
Okay, it's kind of amusing, and I hope it induces someone to learn compression only CPR. Which is WAY easier to do, and teach, than what I started with back in the day (15 compressions, 2 breaths, rinse/repeat).
But if this makes Disco come back, is it worth it?

via Ace.
Read the rest, and wonder. Others practice risk-avoidance to the ED, and then we wonder why our patients are unhappy and give us poor scores.
Man and squirrel fight it out in man's driveway. Squirrel scratches him twice, man runs inside grabs BB gun and plugs squirrel ala Elmer J Fudd. Man then calls health department for advice about what to do. Health department tells him to go to ED for rabies shots.

via The Case of the Crazy Rabid Squirrel | WhiteCoat's Call Room.
…Actually, statements like that do serve one purpose. They make it a pretty good bet that none of the doctors in our department will ever refer another patient to you or your your hospital…
Sing it, brother.
Doc Shazam, please drop me an email.
Sorry for the non-posting interruption.
Well, okay, one of these isn't 'news', as it's an article from March of this year, from the Texas Observer:
Four months after he started, Wiley hired Dr. Rolando Arafiles, a Filipino family-practice doctor he'd met at the hospital in Crane. Arafiles and his wife bought a house in Kermit. They threw themselves into the town's social life. Arafiles played golf with the county sheriff. Wiley, who wanted his doctors to be part of the community, was thrilled—so much so that when the nurses started to question Arafiles' treatment of patients, the administrator tried to quash their complaints. When Mitchell, Galle and Warren finally sent damning evidence to state regulators, Wiley and two of Winkler County's leading citizens took decisive action: They launched an attack on the nurses.
It's well written, and serves as the bulk of the material in a podcast from This American Life. You can play it from their page, and it features audio interviews of the Nurses. It's good.
Remember the Winkler County Nurse scandal? I do.
So does the Texas States' Attorney.
June 06, 2011 6:30 AM

ODESSA AMERICAN

UPDATE 1 p.m. The court has taken a break until 2 p.m. for lunch in the trial of Winkler Sheriff Robert Roberts on charges of misuse of official information and retaliation.

The Midland County courtroom was packed with about 80 potential jurors in a trial now expected to last at least a week. Even after moving the trial from Kermit, the question of impartiality looms in an ongoing whistle-blowing nurses saga that has gotten national attention after the investigation and attempted criminal prosecution of the two Winkler County nurses who reported a doctor at their hospital violated proper medical procedure.

The doctor, Rolando Arafiles, asked his friend Sheriff Roberts to investigate the nurses, who were arrested.

via Winkler sheriff trial to begin Monday | trial, winkler, moore – Odessa American Online.
I'll be very interested to see the outcome of this.
HT: Glen in the Big O.
It's not April 1st, which makes it more amusing.
via @Michael_Yon on twitter.