Archives for December 2011
If you meet a Pearl Harbor vet, thank 'em. They're pretty rare (an 18 year old then would be 88 now…).
Thanks to our Pearl Harbor vets.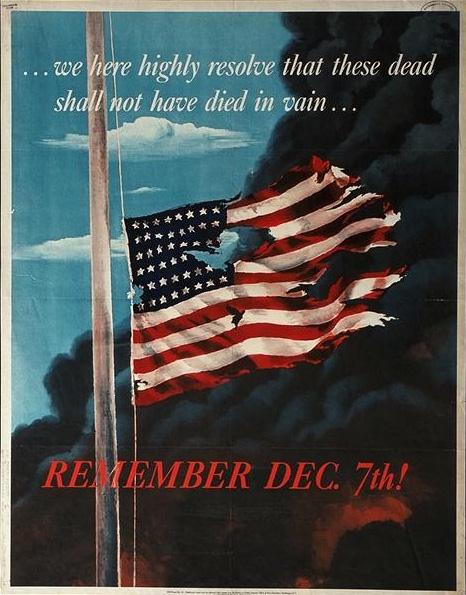 Want to work with the best EM writer in the business?
Doctors, you've worked for years to learn the skills of emergency medicine. You've struggled and learned. You have stayed awake at all hours, caring for the sick, the injured, the ridiculous and the demanding. You may be finishing residency or out in the work world. Wherever you are, I have something to ask you.

Are you tired of leftist academic nonsense? Are you weary of being told you should 'just give a little more' to people who take from you all the time? Are you sick of administration keeping you continually under its thumb while you feel entirely powerless?

via edwinleap.com | Attention emergency physicians: great job available!.
(No, I got no remuneration for this post).
And, it's not a tiny company with very limited resources, either…
He can't talk to us because Apple fires employees who talk with the press without permission, but also because the company must walk a fine line in the medical arena. Right now, the U.S. Food and Drug Administration seems set on regulating the software that runs on the iPad, not the device itself, but if the FDA were to decide that Apple is marketing the iPad for regulated medical uses, it could unleash a regulatory nightmare on the company.

Apple has to carefully watch what it says when it talks about the iPad in medicine, says Bradley Thompson, a partner with the law firm Epstein Becker Green and an expert on FDA regulations. As long as they promote it as a general-use computing device, Apple should be fine. But "if they were promoting it for specific medical device uses," he says, "they would cross a line."

via Apple's Secret Plan to Steal Your Doctor's Heart | Wired Enterprise | Wired.com.
For those who wonder why many of us are against the regulate-everything environment…
I think I just found what I want for Christmas…
Welcome to The Journal of Irreproducible Results

In six funny issues a year, JIR offers spoofs, parodies, whimsies, burlesques, lampoons, and satires. JIR appeals to scientists, doctors, science teachers, and word-lovers. JIR targets hypocrisy, arrogance, and ostentatious sesquipedalian circumlocution. We're a friendly escape from the harsh and the hassle. JIR makes you feel good :-. Subscribe
I like it when science makes fun of itself.
Ow ow ow ow ow ow ow ow.
Nearly $2 million worth of vehicles were wrecked in a 14-car crash in Japan on Sunday. The pileup involved eight Ferraris, a Lamborghini, three Mercedes-Benzes and two Toyotas.
Worth your time.
It's Not Like the Rest of Us, But It Should Be