Last year was a big year for us in Texas with West Nile, an in conversation with colleagues the other day we noted we hadn't seen any yet.
So, to the CDC Map of cases: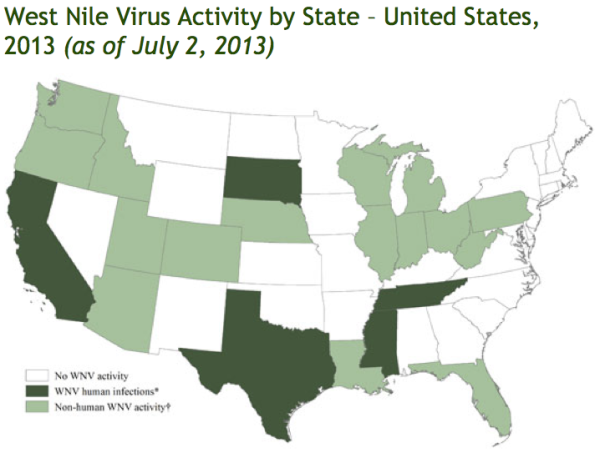 Wow, Texas is dark green as are several other states! Must be an epidemic, right?
Not so much: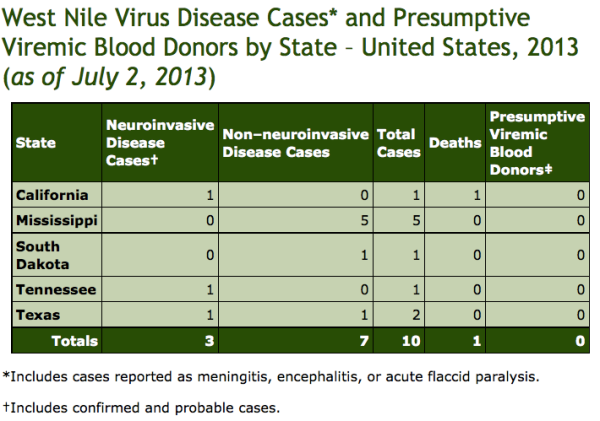 Two cases made Texas look like ground zero. (This isn't to make light of the CDC, it's to point out that maps by state aren't necessarily as descriptive as they look).
And, I and mine got ambushed by mosquitoes today, so wear the right clothing/DEET, etc. Or the map you change might represent you!
Source: CDC West Nile virus