Archives for December 2013
Thanks for the 24 terrific years. I love you.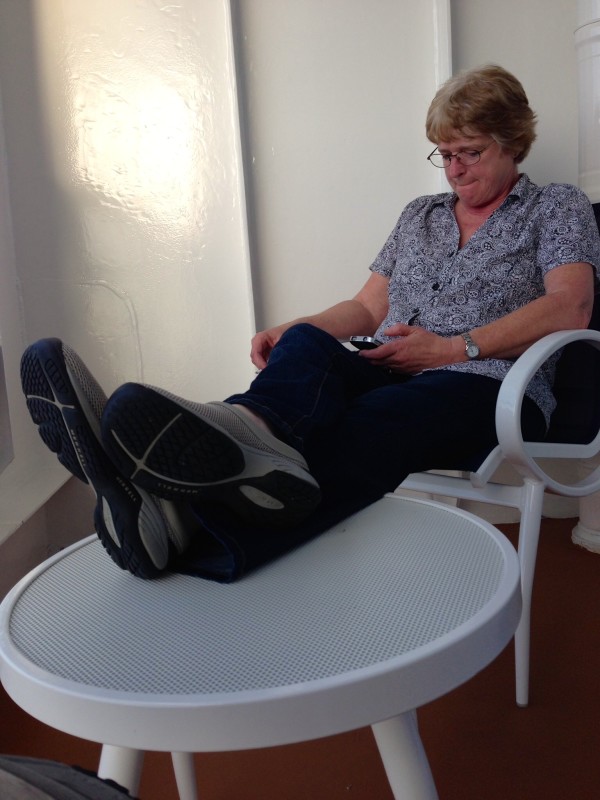 Carnival cruise lines took some hits recently with ships that had power problems. I figured they'd overcome those issues, but didn't know how.
Now I know. On both of the Carnival boats we saw on a recent cruise, there's this: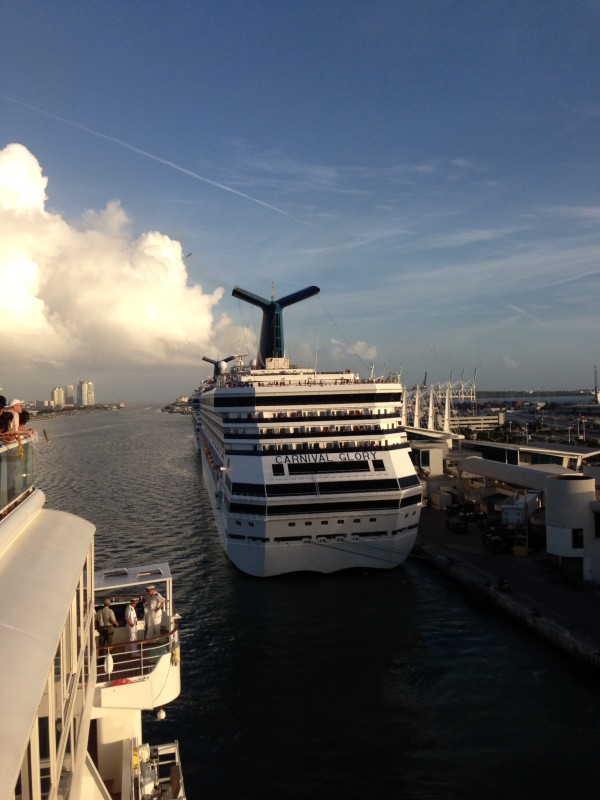 So it's easier to see, here's a cropped one: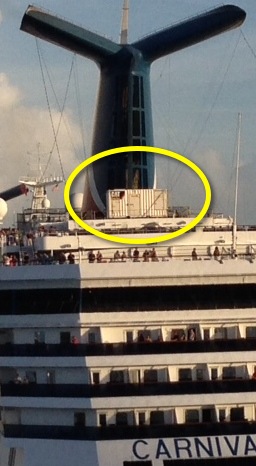 Yep, it's a Caterpillar generator. There was one in the same place on both boats, which seems a pretty clever way to provide emergency power. Kudos.
The family (minus a couple) went on a Disney Cruise lines cruise for Christmas. It was the Happiest Boat on Earth while we were there, and a good time was had by all*.
Astonishingly, I accidentally walked into a bar on the ship, which had just come out of a refitting period which had redone this particular lounge. It had the most jarringly-bad decor, a very non-disneylike screwup: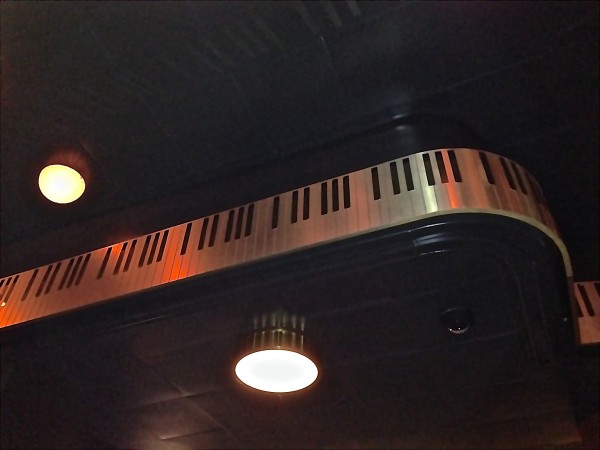 (Hint: there's no lone black key on a keyboard)
Chatting with the lounge staff, they said they were aware, and had been told it'd get fixed 'sometime'. Heh. For the record, the decor bizarreness didn't affect the quality of the service or the drinks.
*Head bonk by a thrown menu. By a a Disney cast member. May tell that story someday.
Until today, Think Fast – The Racer's Why-To Guide to Winning was available exclusively in paperback form. Here is the link to the Kindle Edition of Think Fast. Everything in the print edition is in there – it's the whole enchilada, but one that you can carry in your pocket. The dedicated web site for Think Fast has numerous excerpts to give you a sense of what it's like. The unanimous positive feedback that I have received means that it must be one of the better racing books in print, and the Kindle Edition is yours for a lower price.
via Think Fast Enchilada Edition – Think Fast Engineering.
I recommend it for the racer, or the would-be racer, in your life.
Look no further than KaleCoAuto.com !
Any place that has both blinker fluid and heavy duty clutch belts has just what you need for the speed freak in your life.
(Seriously, how does somebody have the time and talent to make a site like this?)
Via the AerospaceGenius
For my little brother (who's taller and smarter than me, thank goodness I'm better looking):
He's a touch older than in this picture (he was the lead mechanical engineer making this thing fly, in one year):
And, to my niece Annie! I have no pics of her with an airplane, but when I get one, I'll keep it for her next birthday.
If you meet a Pearl Harbor vet, thank 'em. They're pretty rare (an 18 year old then would be 94 now…).
Thanks to our Pearl Harbor vets.