Carnival cruise lines took some hits recently with ships that had power problems. I figured they'd overcome those issues, but didn't know how.
Now I know. On both of the Carnival boats we saw on a recent cruise, there's this: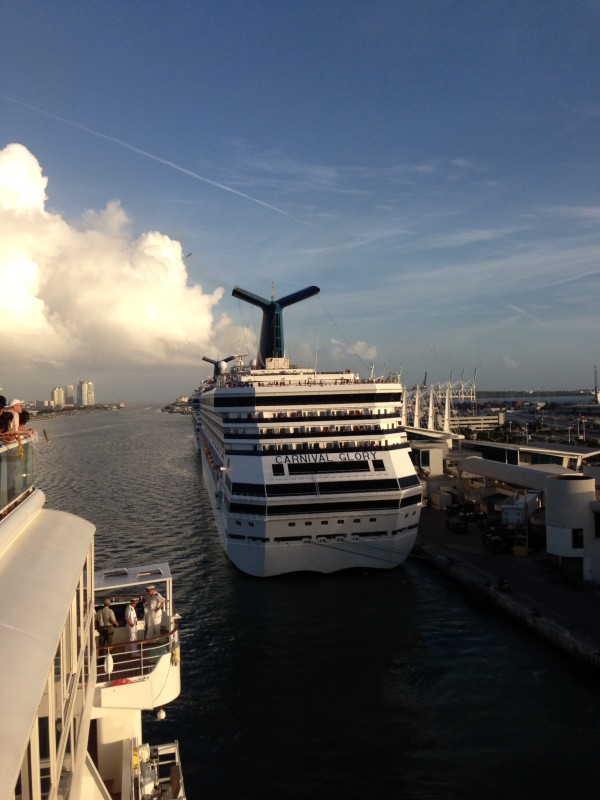 So it's easier to see, here's a cropped one: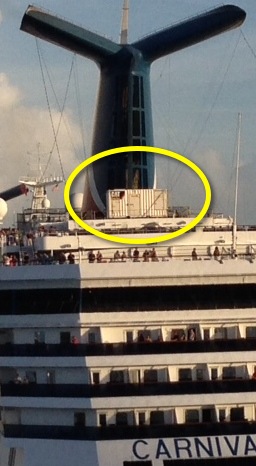 Yep, it's a Caterpillar generator. There was one in the same place on both boats, which seems a pretty clever way to provide emergency power. Kudos.