We remodeled our kitchen 16 months ago.
Today, my wife decided to pull out the broiler pan.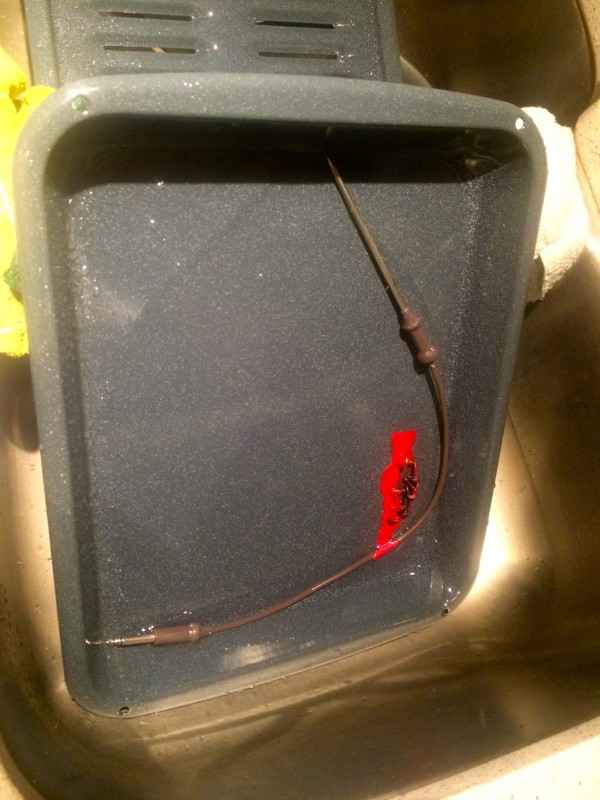 We don't use the broiler, obviously.
It did answer the question ?Why didn't it come with a temperature probe?! The red is plastic that was holding some nice black trim screws.
So, we now have a temp probe and I have some plastic-coated screws.
I kinda like surprises. Sometimes.