Tonight, amongst the ton or so of fireworks that were discharged in the neighborhood celebration, one stood out, and not for a really happy reason. From the "Friendship Flag" canister came this little doozy, which has a parachute on one end and a weight on the other.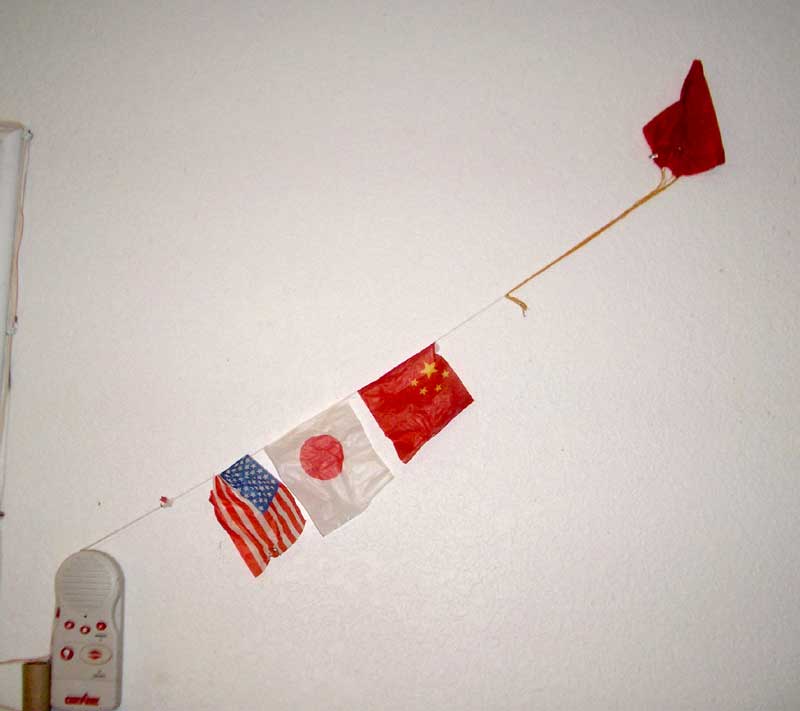 Check out the flag order here: Chinese Communist, Japanese, then US. Yes, these fireworks are made in China, but they're made for US export, and maybe I'm making too much of this, but it seems odd they chose to put the US flag at the bottom of the display.
Yeah, OK, it's just a firework, but that's not going to get them a lot of repeat business.