My son sprained his ankle a few days ago, and I've been making QOD photos, mostly for my own amusement. No fracture, and he's doing fine, by the way.
Looking these over it occurs to me that I have several ED visits for concerns about the bruising following sprains.
So, without further ado: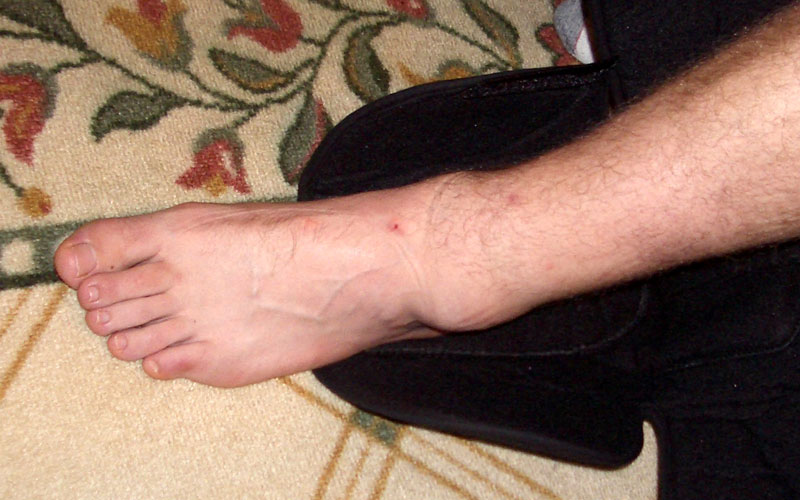 Day One. Lateral ankle swelling (no bruising, trust me).
Day Three: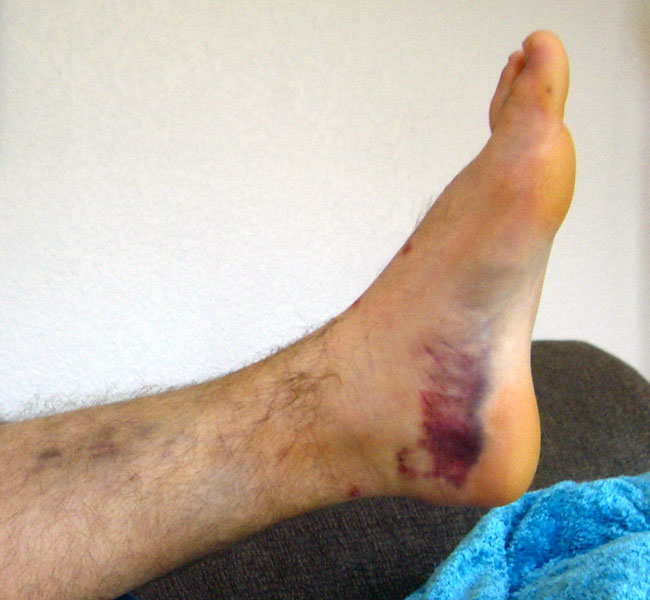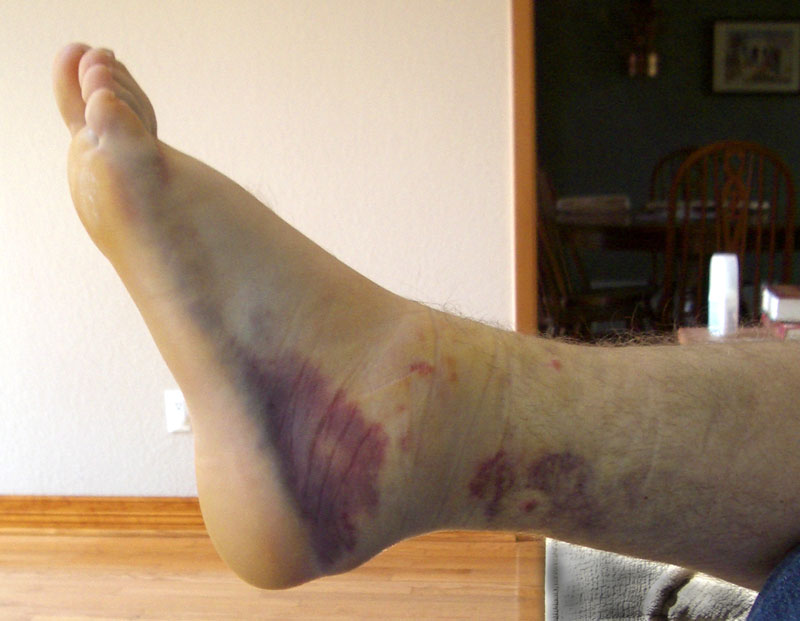 Day Five: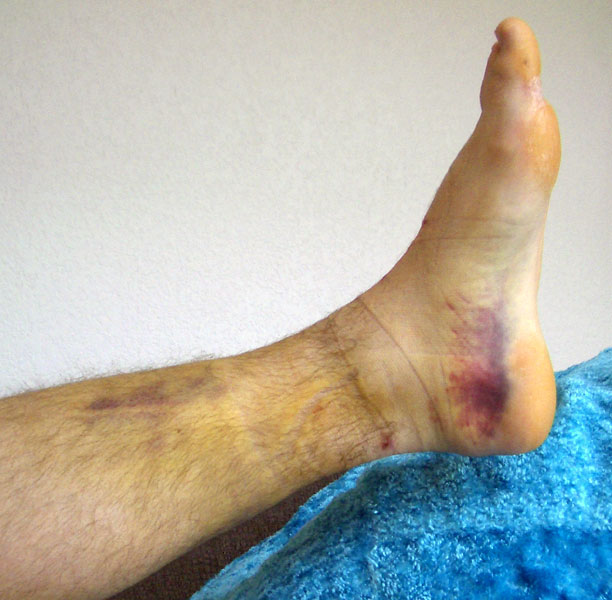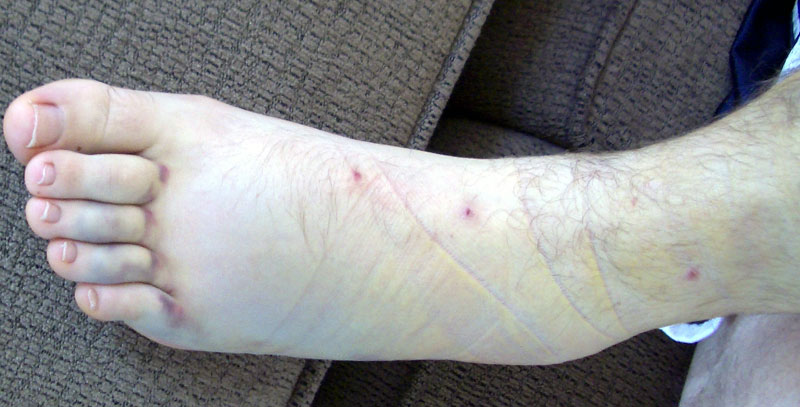 So, bruising happens after ankle sprains.