We occasionally have pre-med college types shadow us in the ED, when they're trying to decide if medicine is what they want to pursue. I tell them to do something else, usually real estate, but it's meant good naturedly (but they should consider it).
I recently had a nice young person follow me around for several hours. He was quiet, didn't ask many questions, well mannered, etc. After about five hours he departed, and I thought no more about him. Then I got the card; a thank-you note which I may frame and put on my I Love Me wall: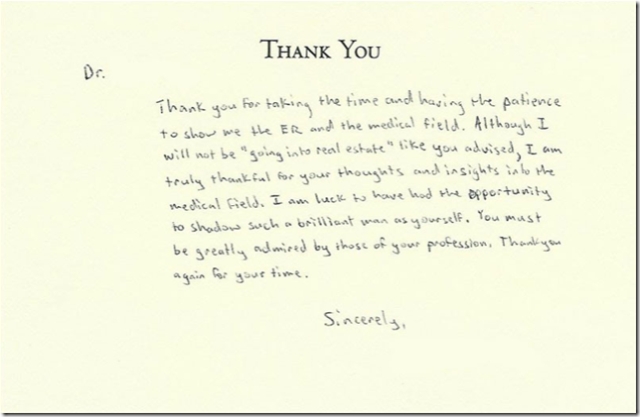 That's how to write a thank you note to make even a doctor blush. Wow.
I'm going to add him to my Christmas Card list, I think.