While I'm self-censoring on patients, and since that's the medicine I actually do, I'll substitute some posts about other things, like life around the house.
Last month I found this photo on the desktop, and while my initial reaction was dread (my wife has taken apart the mower that doesn't run), the next thought was 'at least she's taken photos so we stand a chance to get it back together'.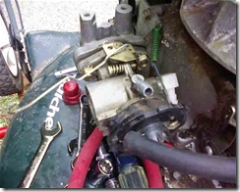 Yes, we got it back together, but it still won't run. Fortunately, we got it used, and, well, it's deceased. Oh, I could spend a lot of time overhauling it, but it's surplus, so there you go.
Also recently we went out to dinner, and when leaving we picked up mints from the bowl. As I was leaving I looked down before unwrapping, and found I'd gotten something I'd never seen before: half-a-mint!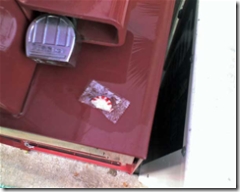 Yes, the wrapping was perfect, so this was a factory quality-control miss.
Oh, and it tasted just like it should.