Last man in iconic Iwo Jima flag-raising photo dies – CNN.com
REDDING, California (AP) — Raymond Jacobs, believed to be the last surviving member of the group of Marines photographed during the original U.S. flag-raising on Iwo Jima during World War II, has died at age 82.
Our WWII vets are leaving us. I doubt our generation will be missed to the same degree.
I was fortunate enough to get to go to Iwo Jima twice during my time with the Marines. It was an interesting battlefield study and made me very glad I was serving in peacetime.
Here is a bad shot of Iwo Jima from atop Mt. Suribachi; there's not much cover on that beach (the landing beach was on your right):

On top of Mt. Suribachi are two monuments, one to the Japanese defenders who died (leaving gifts of food, we were told, is a sign of respect).
The other is the American monument, which was spiffed-up for the 50th Anniversary of the invasion. I apologise for the dork in the photo, and yes he still wears the same watch: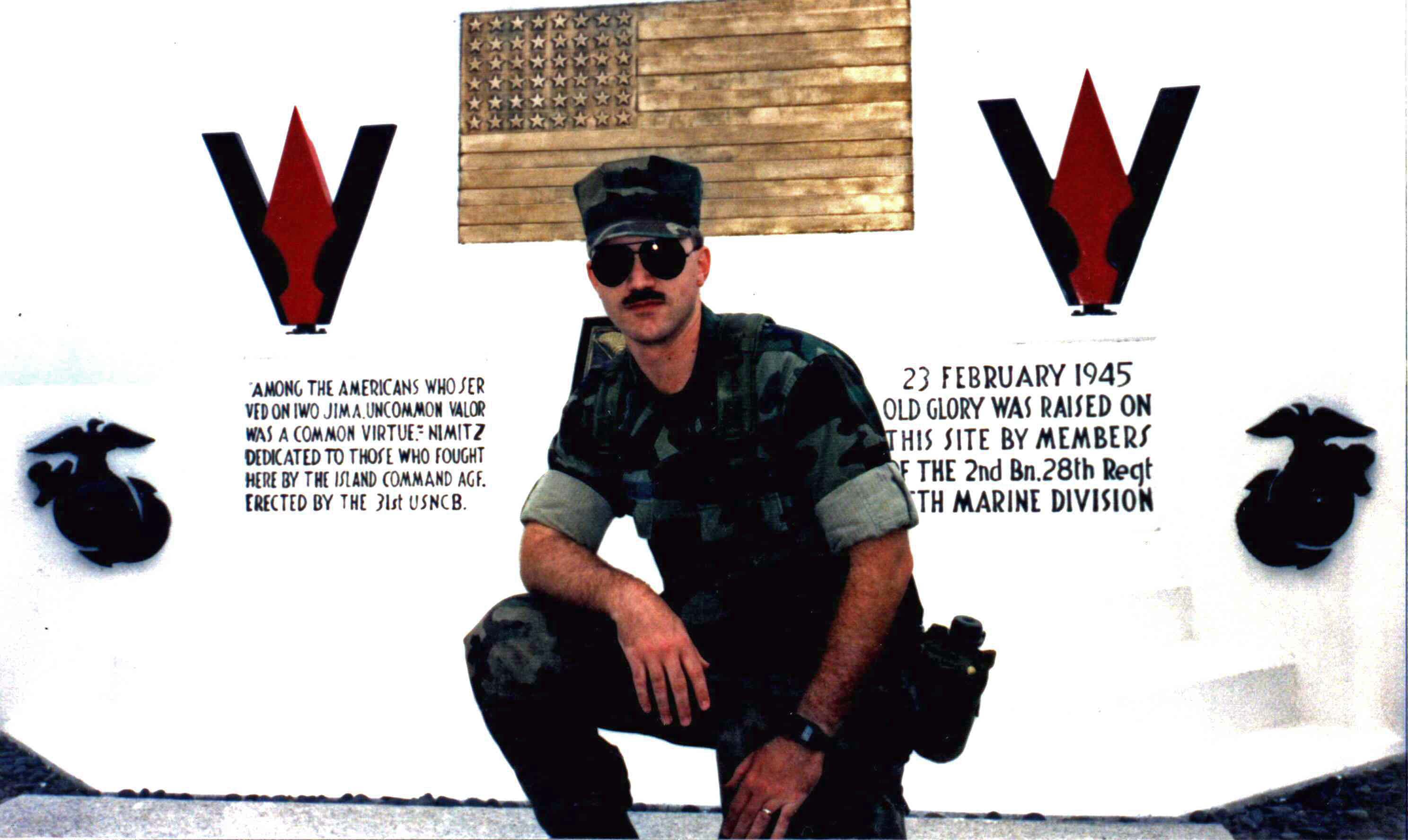 It was a near-religious experience to be there. Here's to those who fought there, those who came home, and those who didn't.