I asked you to give me a caption to this photo, and we have a winner: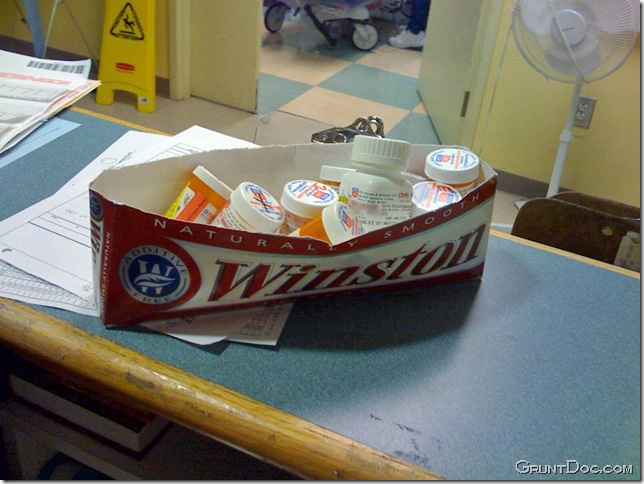 "North Carolina Prescription Drug Plan" by Doc
Honorable Mentions:
SkyDaddy with "I can haz oxygen?"
Warriorpear with "Doc, I had to smoke 400 packs in order to get enough points for my Winston Med Case… man, but was it worth it?!"
Ian Furst with "More doctors choose Winston"
Doc gets to place the unwanted coveted "Caption Contest Winner" logo on his blog.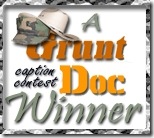 You delivered, BTW: 47 comments (not all were captions, but they're all welcome).  Thanks for playing.  We'll have another one when I have a suitable picture.