We got about 4 inches of rain a few weeks ago, which must have been perfect timing for the bluebonnets (State Flower of Texas, by the way). They exploded, and they're beautiful.
Here's a pic from today (and this is just a convenience photo, there are much more dense collections around, but I was cycling and trying not to croak during the ride):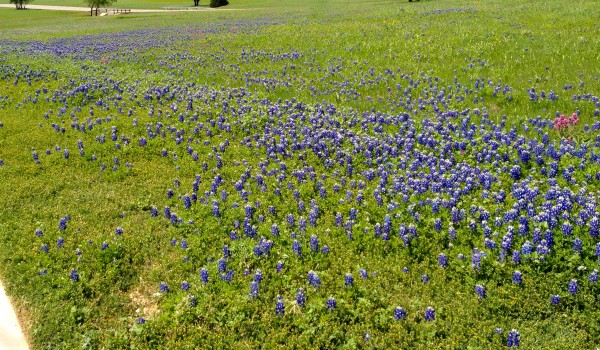 The red flowers, by the way, are still bluebonnets, but they're called maroon bluebonnets. There, you learned something today.