The family (minus a couple) went on a Disney Cruise lines cruise for Christmas. It was the Happiest Boat on Earth while we were there, and a good time was had by all*.
Astonishingly, I accidentally walked into a bar on the ship, which had just come out of a refitting period which had redone this particular lounge. It had the most jarringly-bad decor, a very non-disneylike screwup: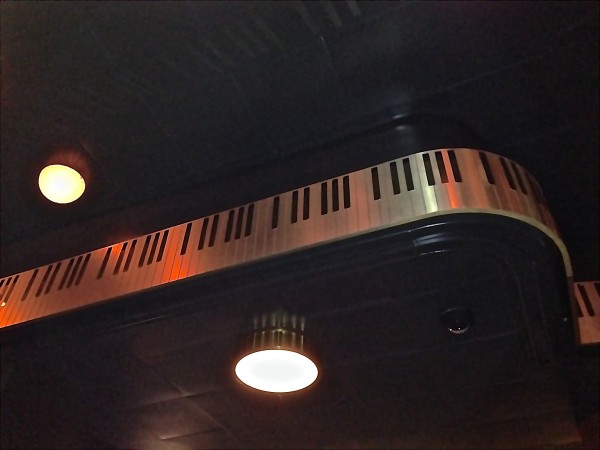 (Hint: there's no lone black key on a keyboard)
Chatting with the lounge staff, they said they were aware, and had been told it'd get fixed 'sometime'. Heh. For the record, the decor bizarreness didn't affect the quality of the service or the drinks.
*Head bonk by a thrown menu. By a a Disney cast member. May tell that story someday.