I don't know if I am just sensitive to these, or if I'm seeing more than others, but we had another nail to the skull recently: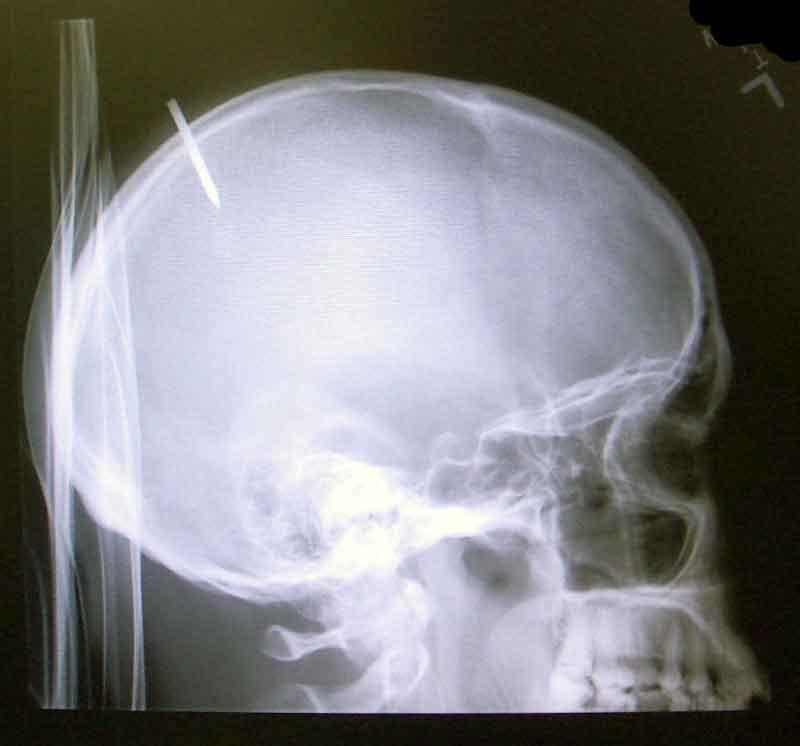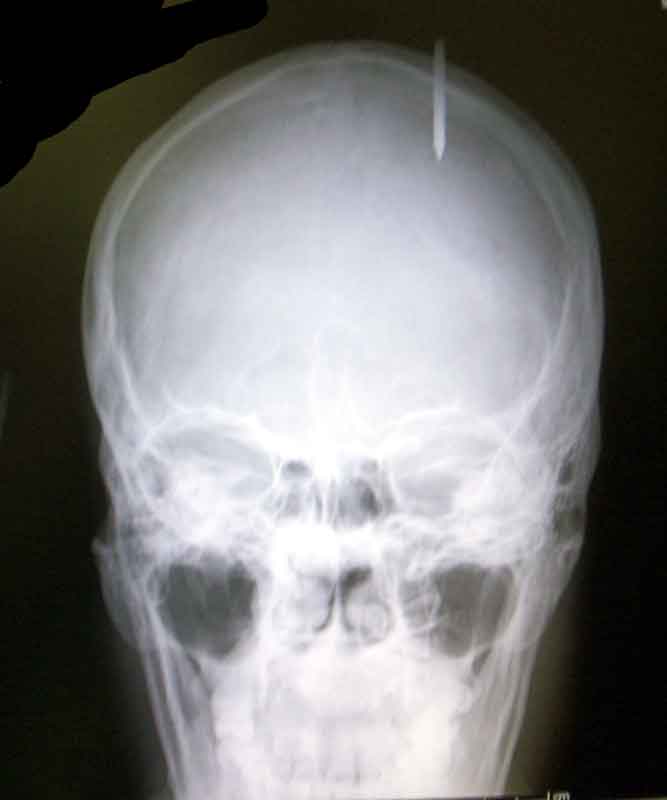 This poor fellow had a 2×4 fall from a height and just impale itself in his head. Fire cut the board off the patient, and sent him to us.
Yes, on the CT (sorry, no photo) it does penetrate the dura and tickles the brain. The patient was awake and alert, and after a trip to the OR (presumably with either a slide-hammer or vise grips) and did well.