Wow, a reader sends in a picture, and you deliver.  Thirty Three comments so far, and several very good captions (no winner announced yet, so get yours in soon).
Robin at Survive the Journey got terrifically bored and made some logos for our little contest (it also disqualifies her from winning the contest, unlike sending me great big wads of cash, that's fine).
To announce a contest: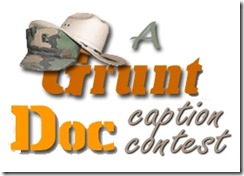 And, to be provided to the winner to (optionally) display: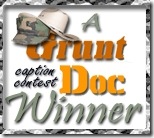 Robin has skills, and my thanks.  Interesting group, you blog readers.